Japan Entertainment News - November 2007
| | |
| --- | --- |
| Alicia Keys Plays Free Show in Tokyo | November 30, 2007 |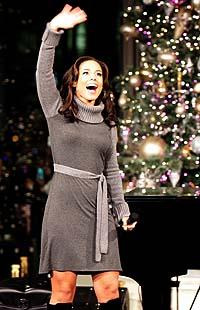 American singer Alicia Keys (26) had Tokyo's office workers buzzing when she gave a free mini-concert in Marunouchi yesterday. Performing on a piano in the lobby of the Maru Building, a glittering symbol of the rebirth of Tokyo's business district, she shared the stage with an 8m Christmas tree whose illuminations were changed to champagne pink for the event. She described the show as "an early Christmas present for all the hard working ladies", and the aisles on the first to sixth floors facing the lobby were packed with an estimated 2,500 people, mostly "office ladies". The 9-time Grammy Award winner performed three songs, including "No One", the U.S. chart-topping first single from her latest album "As I Am."
• Popular actress Matsu Takako (30) is reportedly engaged to marry guitarist and producer Sahashi Yoshiyuki (46), the Sports Houchi newspaper revealed today. The couple first met in 2001, had an on-and-off relationship from 2004, and started dating seriously again last year. They are said to be planning to tie the knot next spring.
Edit: Matsu's management agency released a statement on November 30 she and Sahashi were dating but denying they have any plans to marry.
• A private funeral was held yesterday for talent agency boss Oguchi Kenji. He was 59. Details of his death were not announced but he was known to have suffered from diabetes, which led to loss of weight and other health problems. As president of the From First Productions agency, he nurtured the careers of such top actors as Takenaka Naoto (51) and Motoki Masahiro (41). Earlier in his career he managed Go Hiromi (52) while he was with the Johnny's Jimusho agency. He was also president of Tokyo Six Productions, the company that represented disgraced former star Haga Kenji (46), who was arrested on extortion charges this summer.
Interesting story? Then add it to your favorite social site:







| | |
| --- | --- |
| Farewell to Fumie | November 29, 2007 |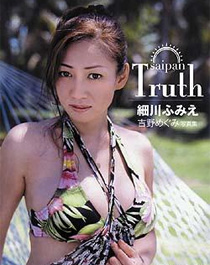 Anyone who was in Japan in the 1990s can't have missed the bountiful cleavage of Hosokawa Fumie (36). Known as the "ganso" or originator of that decade's trend to use busty women for a wide variety of PR purposes, "Fuumin" and her wide-eyed ingenue image were all over the media and the variety show circuit. Well past her heyday and long-since replaced by a long line of younger bathing-suited girls, she has decided to call it a day. Recently married, she has announced that her upcoming photo book release will be her showbiz swan song. "Saipan Truth", a return to her bathing suit roots, was shot on the Pacific island, where she and former real estate company owner Endoh Hisato (44) held a wedding ceremony back in April. The ceremony was said to be staged just for the book, particularly since Endoh was still married to his first wife at the time, but Hosokawa is said to have taken it "very seriously". Endoh's marriage finally ended in divorce in September, and he and Hosokawa registered their marriage in Tokyo on November 1. They are living together in the capital and Hosokawa is expecting a baby in January, but Endoh is currently on trial in Saipan. He is accused of kidnapping and assaulting a Japanese businessman back in August. With a first run of 20,000 copies, "Saipan Truth" goes on sale December 10. We can only hope that next year will bring some true happiness for Fuumin.
• Popular voice actor Yamadera Koichi (46) has been divorced since the spring of 2006, it was revealed yesterday. "Yama-chan", best known for the role of Ryoga Hibiki in the anime "Ranma 1/2", and voice actress Kanai Mika (43) had been married since 1994. Yamadera has also worked on several Disney projects and has dubbed for such Hollywood stars as Jim Carrey and Eddie Murphy. He became a household name in 2000 as host of the TV Tokyo kid's show "Oha-Suta". Kanai made her acting debut in 1989 and has also released eight albums as a singer. She and Yamadera worked together voicing characters on the Anpanman kid's anime. She is said to have kept their 4-storey house, while Yamadera lives in an apartment in Tokyo.
• A picture book is the latest spinoff in the "Zo no Senaka" boom. Translated as "The Elephant's Back", the 2006 novel by Akimoto Satoshi has been adapted into a hit movie, starring Yakusho Koji and Imai Miki, and an anime DVD. It tells of the final months of a middle-aged salaryman dying of lung cancer. The new book goes on sale December 5 and comes with a CD of tracks featuring whistler Kuchibue Tarou (41). Whistling is also enjoying something of a boom in Japan, since a Japanese university student won the Whistling World Championships in the U.S. in May. Next year's event will be held in Japan.
Interesting story? Then add it to your favorite social site:







| | |
| --- | --- |
| Singer Arrested on Drugs Charge | November 28, 2007 |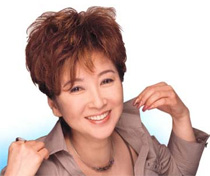 Japan-based Korean singer Kye Eun Sook (46) was arrested by Tokyo police on Monday evening for drug possession. According to reports, 0.6g of amphetamines, with a street value of about ¥15,000, and two glass pipes were found in the bedroom of the Minato Ward apartment she shares with her 85-year-old mother. She has admitted to regularly buying and using the drugs. Police had been investigating her for about three months following a tip off. Kye was born in Seoul and was a model before becoming a singer. She first came to Japan in 1984 and worked with songwriter Hama Keisuke (61), making her recording debut the following year. She had a series of hits and, starting in 1988, appeared on NHK's "Kohaku Uta Gassen" for seven straight years. She won the top prize at the Japan Record Awards in 1994. But she has had a string of troubles over the years. A keen gambler, she went in and out of debt several times, at one point amassing debts of more than ¥400 million. In 2001, the situation led her manager to commit suicide and Kye was out of work for long periods. In April 2006, she settled a court battle with her former management agency, and had been playing concerts across the country from this spring.
• For her tenth single, singer Ito Yuna (24) has recorded a duet with none other than Celine Dion (39). The pair recorded "Anata ga Iru Kagiri/A World to Believe In" and filmed a promo video last month in Las Vegas, where the Canadian diva now lives. The project came about after Ito took part in a tribute album to Dion which was released in September. Born in Los Angeles, raised in Hawaii, and with a Japanese father and Korean-American mother, Ito sings in English and Japanese but the latter is not her mother tongue. This and her strong ballad style are points she has in common with Dion, who suggested the collaboration. A mix of Japanese and English, the ballad will be released in Japan on January 16. Dion is scheduled to tour Japan in March.
• Popular young actress Aragaki Yui (19) has denied media reports that she is to take a 3-month break due to overwork. Some media sources had reported that she was taking the first three months of 2008 off to recover from exhaustion. But on her blog yesterday, she said she had no such plans. Though busy, the Okinawa native says her schedule is less than hectic and she is able to get enough rest. While she is regarded as one of Japan's most promising young actresses, she says that she may be working more on her music career in the future. Her debut album is due for release next week.
Interesting story? Then add it to your favorite social site:







| | |
| --- | --- |
| Time Out for Blog Queen Wakatsuki Chinatsu | November 27, 2007 |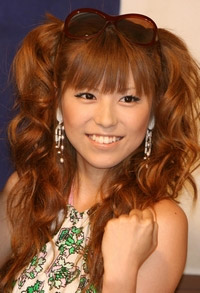 Popular talento Wakatsuki Chinatsu (23) has taken a time out from her website, Japan's most popular celebrity blog. Prone to revealing more than her management would like, such as how she was penalized for taking off on a backpacking trip to Thailand in May without telling anyone, or the drunken birthday celebrations of her friend, model Higashibara Aki (25), she says her head is a bit messed up right now and she can't write. Her "Maaboudoufu wa Nomimono Desu" blog is the most popular on the major Ameba hosting service. Yesterday's entry received over 1,000 comments from worried fans. Wakatsuki has a history of stress-related health problems and had to take two months off work at the end of last year.
• The latest single from Johnny's group KAT-TUN has come storming out of the gate. With initial sales of 350,000, "Keep the Faith" is the fastest selling single of the year, and naturally shot to No.1 on the Oricon chart. The group has seen all of its first five singles break the 300,000 mark on release, making them only the second group to pull it off. Fellow Johnny's group Kinki Kids reached that mark almost nine years ago.
• Former Morning Musume member Tsuji Nozomi (20) is now a mother. Husband Sugiura Taiyo (26) was by her side as she gave birth to a baby girl at a Tokyo hospital yesterday. Taking a kanji from Tsuji's given name, they named the baby Noa. Tsuji is the first active member of the Hello! Project ensemble to become a mother (others have married and had babies after leaving the group) but no plans for her return to work have been announced. Producer Tsunku (39) congratulated Tsuji on his blog, adding that as it's a baby girl, she's already earmarked as a future MoMusu cadet. Sugiura, an actor, and Tsuji were criticized in the media for the timing of their wedding and pregnancy announcements earlier in the year.
• Expecting a second child next March is comedian Tamura Ryo (35), the blonde half of duo London Boots. He announced the news on a live NTV variety show last night. He and his wife Arisa married in June 2003 and had a baby boy the following September.
Interesting story? Then add it to your favorite social site:







| | |
| --- | --- |
| Sakurai, Miike Team Up on Yatterman | November 26, 2007 |
Sakurai Sho (25) of the Johnny's Jimusho group Arashi is to star in the planned live action movie version of "Yatterman". In his sixth starring role, the popular singer will play Takada Gan, also known as Yatterman No.1. For the role he will need to master the traditional kendama (cup and ball) toy that the character uses to fell the bad guys. Further casting, including the heroine Yatterman No.2 and villains such as Doronjo, Boyacky and Tonzler, is to be decided in December and January. The buildup to the movie's release, scheduled for the spring of 2009, begins soon after. The popular anime, which first aired on Saturday evenings from 1977-79, is to be re-shown on NTV from January 14. Nikkatsu Corporation have chosen prolific director Miike Takashi (47) to handle the movie adaptation. His resume ranges from the gory manga adaptation "Ichi the Killer" to this year's eclectic "Sukiyaki Western Django".
• Singer Sawada Kenji (59) is to be prosecuted for causing a traffic accident in central Tokyo last week. Sawada was parking his car in Shibuya on Friday evening when he reversed into a passing scooter. The scooter careened off and hit a nearby parked police car. The young female rider suffered minor injuries to her leg.
Interesting story? Then add it to your favorite social site:







| | |
| --- | --- |
| Akasaka Akira Gets Suspended Drug Sentence | November 22, 2007 |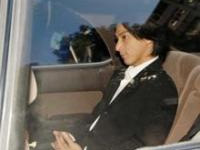 The trial of former teen idol singer Akasaka Akira (34) began and ended yesterday at the Tokyo District Court. The former member of popular 1980s Johnny's Jimusho group Hikaru Genji was given the 18-month prison sentence sought by prosecutors, though as is usual in such cases it was suspended for three years. A tearful Akasaka, dressed in a black suit, said he would not return to show business and would work part-time jobs to pay child support to his ex-wife. The couple divorced in March and she has custody of their 5-year-old son. Akasaka spoke of his loneliness at not being able to see his son and how he had turned to sleeping pills and then amphetamines to "ease his pain". he was arrested in Tokyo on October 28 when police found 0.6g of the drug in his possession.
• Young actress Hoshino Natsuko (20) has been suspended from working for one year following a recent entry on her blog. Her management agency removed the entry and had her write an apology for what they described as an "inappropriate" comment about the case of a Kagawa Prefecture woman and her two young granddaughters who have been missing since last Thursday. Hoshino recently appeared in the hit movie "1 Litteru no Namida" (1 Litre of Tears).
• Actress Yada Akiko (28) gave birth to her first child on Monday, it was revealed yesterday. She and actor-turned-singer Oshio Manabu (29) married in November of last year. Yada has decided to be a full-time mother to her new son but plans to return to her acting career at some point.
Interesting story? Then add it to your favorite social site:







| | |
| --- | --- |
| Abe Hiroshi Engaged | November 21, 2007 |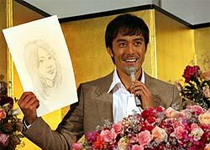 Sorry ladies, but one of Japan's most eligible celebrity bachelors is now off the market. Actor Abe Hiroshi (43) held a press conference at TV Asahi in Tokyo yesterday to announce his engagement. His fiancee is 15 years younger and not in show business. They first met about five years ago but only started going out in the spring of 2006. They've been living together for about the last month in the capital and plan to register their marriage in the near future. They have plans for a wedding ceremony next spring. Ironically one of Abe's most popular leading roles was in last year's Fuji TV comedy drama "Kekkon Dekinai Otoko", in which he played a 40-something man who was unable to get married. Abe became a fashion magazine model while studying at Chuo University. He made his movie debut in 1987 and had his first TV drama leading role in 1990. His hits include the dramas "Trick" and "Dragon Zakura" and movies in the "Hokuto no Ken" (Fist of the North Star) series. At 1.89m he is quite a bit taller than the average Japanese guy.
• Sakai Kaoruko (29), the wife of Globe member Marc Panther (37), was sentenced for drug use yesterday. At the Tokyo District Court she was given a 14-month prison sentence, suspended for three years, for use of ecstasy at her Tokyo home in early September. In handing down the sentence, the judge said Sakai showed a lack of awareness regarding drugs and could be likely to repeat the offense.
• Veteran actor Chiba Shinichi (68), better know abroad as martial arts star Sonny Chiba, revealed this week that he plans to start directing movies. He will direct under the name of Wachinaga Rindo, while he'll change his acting name to JJ Sonny, the nickname he has in the U.S.
Interesting story? Then add it to your favorite social site:







| | |
| --- | --- |
| B'z Inducted into Hollywood Rock Walk | November 20, 2007 |
Rock giants B'z yesterday became the first Asian artists to be inducted into the Hollywood Rock Walk. Inaba Koshi (43) and Matsumoto Takahiro (46) were at the Guitar Center in Los Angeles for the induction ceremony, though the event drew only about 100 fans. Speaking in English, Matsumoto said how when they started out they had never dreamed of ending up in such a place, and the pair thanked their fans for their success. Inaugurated in 1985, the Rock Walk includes all the major names of U.S. rock history. B'z earned their place with combined sales of well over 70 million albums and singles.
• Rock impersonator Yazawa Eisaku (46) has been arrested on assault charges again. Real name Mita Masami, he performs on stage and on variety shows as rock legend Yazawa Eikichi. He was arrested late last night for assaulting the manager of the restaurant he runs in Utsunomiya, Tochigi Prefecture. Seemingly he returned drunk from a show in Gifu Prefecture and was unhappy about the restaurant's poor sales. He threw over a table before the physical assault, though according to reports all he actually did was grab the man by his jacket lapels and threaten him. The manager had only recently left hospital following a traffic accident in August. Mita was arrested in July when he got into a drunken argument with fellow impersonators at an apartment in Utsunomiya. He chewed up the earlobe of Tsuntsuku (Tanaka Kenji, 43), a lookalike of Morning Musume guru Tsunku, leaving a wound that took several weeks to heal.
• Reggae singer Minmi (32) became a mother for the first time yesterday. She updated her blog last night that she and Wakadanna (31), a member or reggae unit Shonan no Kaze, were proud parents of a bouncing baby boy. The couple are not married.
• Yamashita Tatsuro's 1983 hit "Christmas Eve" is a staple on the airwaves at this time of year, and has been used for years by JR Tokai in their winter ad campaigns. This winter the English version of the song, first released on Yamashita's 1993 album "Season's Greetings," is to be used in a TV commercial for the first time. Car maker Suzuki will feature the song and model Mori Izumi (25) in a romantic short story format in ads for the Chevrolet MW.
• Young Johnny's Jimusho idol group Hey! Say! Jump have seen their debut single, "Ultra Music Power," enter the Oricon chart at No.1. It's the 13th time the feat has been achieved and the first since KAT-TUN did it last year with "Real Face". Naturally enough, they are also a Johnny's unit. On top of the latest Oricon album chart is...you guessed it, another Johnny's duo: Kinki Kids have their 12th chart-topping album with "U". All of this sales success has to be tempered by the commonly held belief that the country's leading boy band agency is "in bed" with the country's main sales chart company.
• Comedian Yamazaki Housei (39) has been in hospital since last week with pneumonia, according to his Yoshimoto Kogyo agency. He was found to be in danger of developing peritonitis and was hospitalized last Tuesday.
Interesting story? Then add it to your favorite social site:







| | |
| --- | --- |
| Tetsu, Sakai Ayana Engaged | November 19, 2007 |
L'Arc en Ciel Bassist and leader Tetsu (38) is engaged to marry talento Sakai Ayana (22). According to sources, the couple started dating last September after being introduced by a mutual friend. Both sets of parents met during the summer, usually a sign that a couple are seriously considering marriage. No definite plans for a wedding ceremony or reception have been announced, but a press conference is likely soon. Like several other celebrities, Sakai is also a wedding dress designer under the brand Aya Na Ture, and is likely to wear one of her own designs on her big day. When that day is may depend on L'Arc en Ciel's upcoming concert schedule. They will be touring from December 22 to February 17. In the usual media reporting style, Sakai is said not to be pregnant.
Interesting story? Then add it to your favorite social site:







| | |
| --- | --- |
| Takahashi Yuya in Drug Arrest - Again | November 17, 2007 |
Singer Takahashi Yuya (27) has been arrested again for drug possession. The second son of actress Mita Yoshiko (66, photo), he was detained by police on Thursday evening in Shiba, central Tokyo, after he was found in possession of 0.2g of amphetamines. A convenience store employee has reported his suspicious behavior to the police. It is his third arrest on drug-related charges, the last having been in 2000. A tearful Mita gave a press conference last night and read a joint statement from herself and her husband, former NHK director Takahashi Yasuo. She said that she had persuaded her son to enter hospital in February to undergo treatment for serious depression. Just this last week, the depression had worsened again and they were planning to have him re-hospitalized when he was arrested.
• The Kitano "Beat" Takeshi-hosted Fuji TV variety show "Takeshi no Comaneci Dauigaku Suugakuka" (Comaneci University Mathematics) has been nominated for an International Emmy award. The show airs at 1:15am on Thursday nights. If the show wins, it'll be a first for Japanese TV. Already widely acclaimed internationally as an actor and movie director, Takeshi (60) plans to attend the November 20 awards show in New York. He said of the show, "I wanted to convey that there is no art form more abundant in creative power than mathematics."
Interesting story? Then add it to your favorite social site:







| | |
| --- | --- |
| Matsuyama Kenichi Turns to Death Metal | November 16, 2007 |
Most people outside Japan know Matsuyama Kenichi as the enigmatic genius L is the "Death Note" movies. Well, prepare for a whole new "MatsuKen"! The 22-year-old actor will take on the role of vocalist in a death metal band in the movie adaptation of gag manga "Detroit Metal City". Written by Wakasugi Kiminori, it has run in the comic "Young Animal" since 2005. Matsuyama will play Negishi Souichi, who leaves his family's farm in Oita Prefecture for the bright lights of Tokyo. There he swaps his taste in Swedish pop for the totally out-of-character death metal, taking on the role of vocalist in the trio Death Metal City and adopting the name Johannes Krauser II. The story arc leads up to a climactic showdown with the hell-raising American kings of black metal, Jack ill Dark (whose signature tune is "Fuckingham Palace"!). Matsuyama is currently learning the guitar and "death voice" stylings to pull off the performance. Filming is scheduled to start at the end of February. The movie is expected to feature cameos from prominent musicians, though no names have been announced.
• Who are Japan's most popular celebrity bloggers? Well, according to CyberAgent's free Ameba service, which hosts thousands of blogs, the No.1 spot continues to belong to talento Wakatsuki Chinatsu (23). But young actress/singer Aragaki Yui (19) has stormed up to No.2 just a week after starting her site. Actress Tomosaka Rie (28) says she's somewhat embarrassed to be ranked 3rd.
• The multi-talented Kitano "Beat" Takeshi (60) has his actor hat on again, playing his first TV drama leading role in five years. He will star as a 1950s detective in "Ten to Sen", the third time he has appeared in an adaptation of a novel by Matsumoto Seichou (1909-1992). The novel, published in 1958, tells of a murder case in the city of Hakata in Kyushu. This meant Takeshi having to master the region's distinctive dialect for the role. The two-part drama will air on November 24-25 and is part of TV Asahi's 50th anniversary. Takeshi's veteran cop is supported by the always solid Takahashi Katsunori (42) and the cast also includes Uchiyama Rina (26) and Yanagiba Toshirou (46).
• Actress Kawashima Naomi (47) is getting married. She has yet to make a formal announcement, but is expected to get engaged to patissier Yoroizuka Toshihiko (42) before the end of the year. The pair met on a TV show about two years ago and have been dating for the last six months.
Interesting story? Then add it to your favorite social site:







| | |
| --- | --- |
| Model Karina Takes On Drama Role | November 15, 2007 |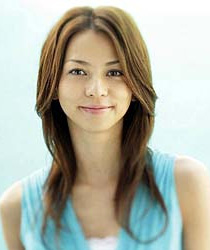 Karina (23) is the latest popular fashion model to establish herself as an actress. She has landed the lead role in next year's TBS drama "Daisuki!!" It is based on the girl's manga "Be-Love", by Aimoto Mizuho, which runs in the comic of the same name. Karina's role sounds a lot more challenging than the usual comic fluff that glamorous actresses are given. She will play Fukuhara Yuzu, a resident at a home for the mentally disabled, who though she only has a mental age of eight, falls in love with another resident and becomes pregnant. He later dies in a traffic accident, but she has their baby and decides to raise the child herself. The drama will air on Thursday nights from January 17.
• A lot is being read into the return to work of talento Hano Aki (39) after a gap of seven years. She took part in the recording of a variety show yesterday and called it "good rehabilitation." She put her career on hold when she married kyogen performer Izumi Motoya (33) in 2002. She was six months pregnant at the time and they now have two children. But she moved back to her family's home in September, taking the children. Izumi, his domineering mother Setsuko, and his two sisters have maintained the line that Hano has been simply nursing her sick mother for the last few weeks. But when a married female talento returns to work, it's usually seen as a sign of marital or financial trouble. A divorce announcement is now seen as the next step, but Setsuko won't be happy about Izumi not having an heir to carry on the family tradition.
Interesting story? Then add it to your favorite social site:







| | |
| --- | --- |
| An Unusual Press Conference | November 14, 2007 |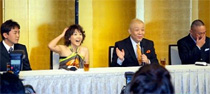 Rakugoka Shunpuutei Koasa (52) and his wife of 20 years, talento Yasuha (46), held an unusual press conference at the Imperial Hotel in Tokyo yesterday. The purpose was to tell the media that they had decided to divorce, but the usually celebratory gold screen behind them and the fact that they sat flanked by Yasuha's two younger brothers had reporters scratching their heads. Shunpuutei joked, saying the divorce registration paper was "a love letter. We've just changed from being a married couple to 'enjoukousai' (compensated dating)." The couple first talked of divorce in September, with Yasuha saying the pressure of being married to a rakugo master was too much for her. Shunpuutei seemed surprised when she said she had never felt there was love between them, that it was more like a professional relationship. Her brothers, Hayashiya Shouzou (44) and Ippei (36) are both established rakugoka. Their late father, Hayashiya Sanpei, was one of the pillars of the traditional storytelling world. Though she had a brief career as a pop singer, Yasuha gave it up when she got married. When Shouzou succeeded to the stage name in 2005, he various official events were produced by his sister and brother-in-law. This return to work sparked something in Yasuha and she and screenwriter Tabuchi Kumiko (48) set up an entertainment business in January. Another sign of her recent change of heart could be seen in the fact that she has been making TV appearances this year.
Interesting story? Then add it to your favorite social site:







| | |
| --- | --- |
| Higashiyama Noriyuki, Uchiyama Rina Split | November 13, 2007 |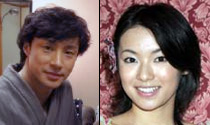 Not so happy news for former teen idol Higashiyama Noriyuki (41) and actress Uchiyama Rina (26), whose relationship of two and a half years has ended. Their romance began after they appeared together in a drama in 2005. Despite the 15-year age difference, their relationship was said to be serious and wasn't made public until January of this year. The decision to split up, which they made in early October, was due to their mutually hectic work schedules. Higashiyama is a member of the Johnny's Jimusho trio Shonentai, whose heyday was in the early 1980s, though now he works mostly on stage and the variety show circuit. Uchiyama made her TV drama debut in 1998, and has had several leading roles since 2005's period drama "Ooku - Hana no Ran". She will make her stage debut in Shakespeare's "King Lear", directed by Ninagawa Yukio, next year.
• Better news for another Rina, half-Russian model/actress Ohta Rina (19). She is dating actor Matsuda Ryuhei (24), eldest son of the late screen legend Matsuda Yusaku. In today's issue of weekly magazine "Flash", Matsuda says they have been dating for a few weeks. Romance has also bloomed between actor Moriyama Mirai (23) and actress Asami Rei (24). The pair appeared together in the stage show "Chi no Konrei" (Blood Wedding) in May and started dating during the summer.
• Comedian Hosshan (36) revealed yesterday that he got married in unusual style over the weekend. He made the announcement during a performance at the Yoshimoto Hall in Tokyo. He and his 31-year-old bride first met 13 years ago in Osaka and lived together for 10 years. They split up in 2005 and only got back together again this year. They had planned to register their marriage on November 18, but Hosshan said he got an email from her on Saturday night saying, "I've changed my name!"
• NHK has decided to make this year's Kohaku a boy's affair. For the first time in 51 years, both the red and white teams on the New Yaer's Eve "song battle" will have a male leader. Heading the red team for the fourth time is SMAP member Nakai Masahiro (35), while rakugoka Shoufukutei Tsurube (55) makes his debut as white team leader. The pair have teamed up before, co-hosting a private network talk show. But Tsurube also has a more embarrassing incident to make up for: Fuji TV's 27-hour telethon in 2003, a live broadcast during which he appeared drunk and exposed himself.
• Talento Asada Yoshimi (28) blogged yesterday's birth of her first child, a baby boy. The former member of pin-up duo Pirates updated her blog as her waters broke and then again an hour after the baby was born but while she was still on the delivery table. In the late 1990s Pirates - Asada and Nishimoto Haruka (29) - were best known for making full use of their cleavage and the catchphrase "dacchyuno!"
Interesting story? Then add it to your favorite social site:







| | |
| --- | --- |
| Tora-san, Ten Years On | November 12, 2007 |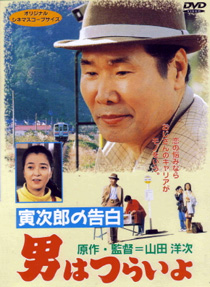 The Tora-san Museum in Tokyo dedicated to the late actor Atsumi Kiyoshi (1928-1996) celebrated its 10th anniversary Saturday. Atsumi starred as the itinerant peddler Torajiro Kuruma or "Tora-san" in the popular and long-running movie series "Otoko wa Tsurai yo" (It's Tough Being a Man), making him one of the most recognizable faces of postwar Japan. The museum in the Shibamata, Katsushika district of Tokyo, where Tora-san had his home and to which he always returned from his travels around the country. Almost all the 48 movies in the Tora-san series were directed by Yamada Yoji (76), who is honorary head of the museum. Speaking to locals and visiting movie fans on Saturday, he said, "I always feel like making more Tora-san movies. I have maybe 10 or 20 story ideas...if only Atsumi-san were still here." Also attending the weekend's anniversary event was actress Baisho Chieko (66), who played Tora-san's sister Sakura in every movie. She spoke of how difficult it had been for her to return to Shibamata for several years after her "brother" had died. But she said "It's a nice town. You almost feel as if you might meet Tora-san or Sakura around every corner."
• Pop trio w-inds made their third visit to Taiwan, playing for 8,000 fans at the Taipei Arena on Sunday. The group's single "Beautiful Life" also entered the local chart at No.1, an indication of their popularity on the island. They will perform in a concert at the Great Hall of the People in Beijing on November 29, the final show in a series marking the 35th anniversary of diplomatic relations between Japan and China.
• Puffy and several other artists are in the lineup for an environmental charity concert in Tokyo early next year. Also on the bill for "Green Power Live 2008" are Ayaka, mihimaruGT, and J to S. The concert, at Zepp Tokyo on February 19, is being sponsored by the Japan Association of Music Enterprises and radio station J-Wave. Profits will go to a Tokyo citizen's group that promotes the use of wind energy.
Interesting story? Then add it to your favorite social site:







| | |
| --- | --- |
| Nagasawa Masami All Smiles | November 09, 2007 |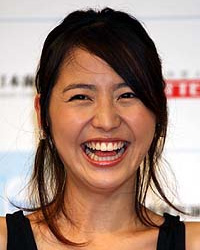 Silly Award Update: Chosen for their good-looking teeth this year were actress Nagasawa Masami (20) and actor Fujiki Naohito (35), who were named as "Best Smile of the Year" at a ceremony at the Imperial Hotel in Tokyo. The award is given every November 8 (11/8 can be read as "ii-ha," or "good teeth") by the Japan Dentists Federation. Comedian Ota Hikari (45) was one of eight famous people chosen for this year's "Mannenhitsu Best Coordinate" award, given to people who look best with a fountain pen! Actor Tanihara Shousuke (35) and actress Igawa Haruka (31) are this year's winners of the "Best Formalist" award, for looking good in formal wear. Tanihara used the event to announce that he became a father last month, when his wife Emi (29) had a baby girl. The couple, who married in March, also have a son from Emi's first marriage to actor Ishida Issei (32). Igawa denied rumors that she and designer Matsumoto Atou, who married last November, are expecting a baby.
• Someone who did have a baby was Fuji TV announcer Nishiyama Kikue (38), who gave birth to her first child, a girl, at a Tokyo hospital yesterday. She has been married to a fellow Fuji TV employee since 1997.
• Moving up in the popularity stakes are teen techno pop trio Perfume. On Wednesday night they played a show for 1,000 fans, their biggest audience yet, at the Liquid Room in Tokyo's Ebisu. The show was named "Seventh Heaven, Iikibun", a play on the 7-Eleven chainstore's catchphrase. The large turnout had member Aa-chan (18) in tears of happiness (and a runny nose!). The group's catchy single "Polyrhythm" entered the Oricon weekly chart at No.7 (see the promo video on our Forum). They've been featured on the 'serious' NHK show "Music Japan" and are considered candidates for an appearance on "Kohaku Uta Gassen" on New Year's Eve.
• I've never been a fan of actress Fukada Kyoko (25) but she does have staying power. She's been chosen to play the lead in next year's TV Asahi comedy "Mirai Kyoshi Meguru", making it 12 years in a row that she's appeared in a private network drama series. Starting with NTV's "FiVE" in 1995, she's appeared in a steady stream of TV series and movies, despite having the acting ability of a wooden plank. In the upcoming comedy series, she plays cram school English teacher Yoshida Meguru who, on a full stomach, can see the people around her as they'll be twenty years into the future.
• Suzuki Emi (22), a popular model in the teen fashion magazine world, is said to be two-timing. Today's issue of weekly gossip magazine "Friday" says he is seeing both young actor Shibuya Kento (19) and a 33-year-old entrepreneur. A nervous Suzuki dodged questions about her love life at a PR event yesterday.
Interesting story? Then add it to your favorite social site:







| | |
| --- | --- |
| Leah Dizon's Star Rising | November 08, 2007 |
As predicted here back in January, Leah Dizon's career in Japan is steamrolling ahead. The 21-year-old American pin-up girl/singer performed her first solo concert last night at O-East in Shibuya, one of the most popular districts for Tokyo's youth. The 90-minute set included 16 songs, several sexy outfits and minimal chat, though her Japanese skills have noticeably improved over the last year. Cosplay is a big part of her act, and yesterday's concert ended with her wearing the yellow cap, pleated miniskirt and backpack of a typical Japanese elementary school student. She only came to Japan for the first time in 2006 but already had a fan base here, largely from the cosplay photos she posted on her blog. 2006 saw the release of a best-selling photo book and Dizon's self-promotion included a home-made video of her singing an Amuro Namie hit. The whole thing went so smoothly that some started to ask whether she was really a Japanese after all. The half French-American, half Chinese-Philippina was born in Las Vegas and raised in Los Angeles. She made her official recording debut in February and has released three singles and an album. Sources say she has a good chance of being invited to appear on NHK's "Kohaku Uta Gassen" on New Year's Eve and maybe even being named Best Newcomer at the Japan Record Awards. Named after the Star Wars character Princess Leah, she is often referred to as the "gravurekai no kurofune" or "Black Ship of the Pin-up World", a reference to the Black Ships of Admiral William Perry that helped end Japan's centuries of isolation in the mid-1850s.
Interesting story? Then add it to your favorite social site:







| | |
| --- | --- |
| Shinohara Ryoko Pregnant After All | November 07, 2007 |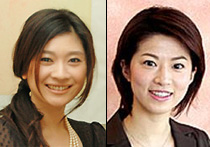 A couple of celebrity pregnancies were revealed yesterday. Popular actress Shinohara Ryoko (34, photo left) and her husband, stage actor Ichimura Masachika (58), are expecting their first child next spring. They've been married since December 2005. Shinohara said at a PR event back in early September that she had put on weight, in an effort to head off any questions about a possible pregnancy. As she was wearing high heels at the time, the media fell for her ruse. She has been in a couple of hits this year: the movie "Unfair" and the NTV drama series "Haken no Hinkaku".
Meanwhile, TV Asahi announcer Ishii Kiwa (29, photo right) is also four months pregnant. She married Shimada Toru, president of the Rakuten Eagles baseball team, in July and they held a wedding ceremony last month. Ishii quit her regular post on the "Yajiuma Plus" morning show in September and has since been making occasional appearances on other news shows. She says she plans to continue working after becoming a mother. Shimada is once-divorced and has a daughter from his first marriage.
• Fuji TV is making a drama version of the popular girl's manga "Hachimitsu to Kurobaa" (Honey and Clover). Already adapted as a hit anime and movie and known by the nickname "hachikuro", the series will air on Tuesday nights from January 8. The beautiful 15-year-old Narumi Riko has been selected to play the lead role of an art college freshman, while her love interest will be played by Johnny's Jr. member Ikuta Toma (23).
• Silly Award Update: talento Mika Mifune (25) was named the winner of this year's Best Hair Award yesterday. The prize, given by the All Japan Beauty Shop Owner's Federation, is awarded to the celebrity judged to have...well, the best hair. Mifune turned up for the award ceremony sporting the rockabilly, or "regent" hairstyle that her musician husband, Takahashi Joji (49), is famous for. She is the daughter of the late screen legend Mifune Toshiro.
• Comedian Hayakawa Nobuyuki (27), better known as Nobu of the comedy duo Chidori, is engaged to be married next spring. His fiancee is a 27-year-old Osaka resident and apparel company employee. The couple have been dating since they were in high school.
Interesting story? Then add it to your favorite social site:







| | |
| --- | --- |
| Gackt Honors Gundam Creator | November 06, 2007 |
Singer and actor Gackt is to release a full album of songs from the hugely popular "Kidou Senshi Gundam" (Mobile Suit Gundam) anime series. He chose yesterday to make the announcement in honor of the 66th birthday of Gundam director Tomino Yoshiyuki. A longtime fan of the series (he's even said to have memorized most of the lines by the main characters), Gackt has recorded songs for the trilogy of "Kidou Senshi Z Gundam" movies released over the last couple of years. In addition to those five tracks, the album "0079-0088" will include three covers of tunes from the original 1981-82 "Kidou Senshi Gundam" movie series ("Suna no Jujika", "Ai Senshi", and "Meguriai"). The album is scheduled to go on sale December 19 and a DVD box set of the original series will be released on December 21, and are sure to be big sellers over Christmas. Fans who can't wait can get a sneak preview of Gackt's version of "Ai Senshi" on Fuji TV's "Hey! Hey! Hey!" music show on November 12.
• Dreams Come True member Nakamura Masato (49) announced on his blog yesterday that their new album will be released a week later than planned. "And I Love You" was scheduled for an early-December release but everything was put on hold following the September 26 death of Sueda Ken, common-law husband of vocalist Yoshida Miwa (42). The new release date is December 12. The album includes the song "Moshimo Kumo Nara", for which Sueda filmed the duo's promo video in New York last year. DCT were scheduled to make TV appearances in support of the album, but the timing of Yoshida's return to work is still undecided.
• Talento Shimizu Kuniaki is a father for the fourth time at the age of 57. He married his manager, Keiko (34), in January and she gave birth to a son on Sunday. Shimizu was married to talento Shimizu Kuuko from 1976 to 1982 (she died in 1991) and to a woman 14 years his junior from 1984 to 2003, with whom he had three daughters. He and Keiko plan to hold a wedding ceremony near their Lake Kawaguchi home on December 1.
• Fans of Carole King (65) had to wait 17 years to get a second chance to see her perform in Japan. She headlined the first show by "Three Great American Voices", along with Mary J. Blige (36) and Fergie (32), at the Osaka Castle Hall last night. 8,000 fans of all ages were treated to a 3-hour show of hits old and new. The trio play the same venue tonight before heading to Saitama Super Arena on the 10th and Nippon Budokan in Tokyo on the 12-13th.
Interesting story? Then add it to your favorite social site:







| | |
| --- | --- |
| Watanabe Dai Follows in Ken's Footsteps | November 05, 2007 |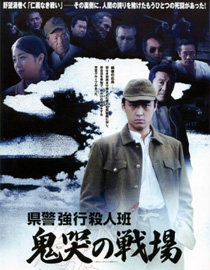 Young actor Watanabe Dai (23) seems to be making a name for himself in movies set in and around WWII. The son of Hollywood actor Watanabe Ken (48), who starred in Clint Eastwood's gritty WWII movie "Letters From Iwo Jima," he has his second movie leading role in "Saigo no Soukeisen", a college baseball movie set in 1943. It tells of a final send-off game between students of Waseda and Keio Universities before they head off to war. The project, directed by Kouyama Seijirou started filming in Nagano Prefecture last month and will being distributed by the independent Cine Qua Non, the company behind recent hits "Hula Girl", "Pacchigi!" and "Nobody Knows". Watanabe made his acting debut in 2002 and had his first leading role just last July in Miyazaka Takeshi's "Kikoku no Senjo" (poster above), set in postwar Hiroshima. has also appeared in the 2005 blockbuster "Otoko no Yamato", about Japan's most famous WWII battleship, and this summer's "Ora wa, Kimi no Tame ni Koso Shini ni Iku", about young kamikaze pilots and written by Tokyo governor Ishihara Shintaro.
Interesting story? Then add it to your favorite social site:







| | |
| --- | --- |
| Hitomi Pulls the Plug | November 03, 2007 |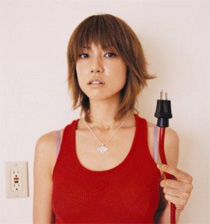 Singer Hitomi (31) chose a strange date to announce her impending divorce from her husband of five years. She and design company employee "U-san" (38), formerly a rapper with the hip hop group Gasboys, married on November 2 2002, so her announcement on her blog yesterday came on their 5th anniversary. Sources say they have not yet filed for divorce but plan to do so soon. They have no children. Hitomi is with the Avex record label, who refused to comment on what they said was a private matter. She started out as a magazine model and made her CD debut under producer Komuro Tetsuya in 1994. Her discography includes eight original albums and more than 30 singles.
• Miike Takashi's 2000 film "Audition" was the only Japanese feature to be included in Time magazine's recent Top 25 horror films of all time. The listing is probably not one all horror fans will take too seriously (it includes Disney's 1942 classic "Bambi") but it would have been unforgivable not to have included at least one Japanese movie. Especially considering how influential Japanese horror has been in Hollywood in the last few years.
Interesting story? Then add it to your favorite social site:







| | |
| --- | --- |
| Chunichi Dragons 2007 Champions | November 02, 2007 |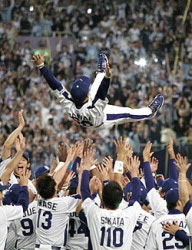 The Chunichi Dragons had to wait 53 years for their second Japan Series crown, and they won it in perfect style in front of their home fans last night at the Nagoya Dome. Surprise starter Yamai Daisuke and star closer Iwase Hitoki combined to pitch the first ever perfect game in the 57-year history of the Japan Series, totally dominating the Nippon Ham Fighters to clinch the series 4-1. Yamai struck out six over eight perfect innings and Iwase retired the final three batters in order in the ninth. Losing pitcher Darvish Yu (20), who got the win in game 1, only gave up the one run and struck out 11, showing again why he is considered the best young hurler in the country. Journeyman power hitter Nakamura Norihiro, who had four RBIs in five games, was in tears as he was named Series MVP. After becoming one of the best hitters in Japan in the 1990s, he failed twice in attempts to make it in the Major Leagues and took a huge pay cut to play for the Dragons this season. It is his first ever Japan Series title.
The series was an exact reversal of last year, but this time the Dragons were on a roll having swept the Hanshin Tigers and the Yomiuri Giants in the first-ever Central League playoffs. It was third time lucky for manager Ochiai Hiromitsu, whose teams had fallen at the final hurdle in and 2006. Fighters coach Trey Hillman, who will lead the Kansas City Royals next season, said, "They outpitched us, they outhit us and they threw a perfect game at us and that's pretty good." He was philosophical about the last game of his five years in Japan, "This was a very rewarding experience for me," he said. "I like to think I'm a better person because of the time I've spent in this society."
• Talento couple Fujii Takashi (35) and Otoha (26) became proud parents on October 31. Married since July 2005, they announced the arrival of their baby girl to the media by fax yesterday. Also a mother for the first time is singer/songwriter Michiyo (28), who revealed on her website yesterday that she recently had a baby girl. She made her debut in 1997, produced by SharanQ, whose vocalist Tsunku is the man behind the Hello! Project.
Interesting story? Then add it to your favorite social site:







| | |
| --- | --- |
| Like Father, Like Son | November 01, 2007 |
Rakugo-ka and talento Hayashiya Ippei (36) announced at a Rakugo Association press conference in Tokyo yesterday that he plans to take on his late father's stage name. Real name Ebina Taisuke, he will become the second Hayashiya Sampei, with a series of events to mark the succession from March 21, 2009. His father, one of the leading figures in rakugo during the postwar period, passed away in 1980, leaving the Sampei name unused for almost three decades. Though normally Ippei's elder brother would have been expected to take his father's name, he instead succeeded as the 9th generation Hayashiya Shouzou (44) last year. That was said to have been because he has been more successful as a talento and media personality than a rakugo-ka. He was penalized earlier this year for tax evasion.
• It seems that former idol singer Akasaka Akira (34), busted for drugs at the weekend, had been having a bad year. His lawyer revealed yesterday that he and his wife of six years divorced at the end of March, with her retaining custody of their son. Akasaka has said that he first started using amphetamines in April. He is still being held at the Ohtsuka olice station. Fellow former Hikaru Genji member Sato Atsuhiro (34) apologized to his close friend via the media for not having realized the trouble he was in. He also apologized to Akasaka's fans for the inevitable cancellation of a dinner show that had been scheduled for December.
• Japan-based singer Agnes Chan (52) performed in Beijing yesterday, her first concert since undergoing surgery for breast cancer last month. The charity concert at the Great Hall of the People marked the 35th anniversary of the normalization of ties between China and Japan. In the audience was her 81-year-old mother, who had flown in from Hong Kong. Chan sang 17 songs in English, Japanese, Cantonese and Mandarin. The concert had originally been planned for September 25, but was postponed due to a scheduling conflict with the Communist Party Congress. Chan was found to have breast cancer in mid-September and underwent surgery in early October.
Interesting story? Then add it to your favorite social site: