Japan Entertainment News - September 2007
| | |
| --- | --- |
| V6's Inohara Marries Seto Asaka | September 30, 2007 |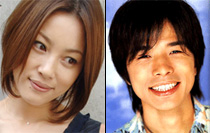 The big news going into the weekend was the engagement of Johnny's Jimusho star Inohara Yoshihiko (31) and actress Seto Asaka (30), announced on Friday. The couple made it official at a press conference and of course it was all over the press on Saturday morning. Then Inohara appeared that same night with his fellow V6 members at a scheduled concert and revealed to the audience that he and Seto had got so caught up the media excitement that they had decided to change their plans and register their marriage the night before at a municipal office. V6, who along with SMAP and Tokio make up the trio of Johnny's boy bands that established themselves in the 1990s, just started a nationwide tour on Friday. The couple first started going out about twelve years ago when they both appeared in the drama "Owaranai Natsu", and had an on and off relationship before dating again seriously about five years ago. We reported the romance here on Japan Zone in May 2005 when they first acknowledged it in public. Seto takes her stage name from the Aichi prefecture city where she was born. She was scouted as a teenager and moved to Tokyo after graduating junior high school. After starting as an idol singer, she made a name as an actress in the mid-1990s and has been a constant presence in TV dramas and movies ever since.
• Meanwhile, the media has been wondering what the hell's wrong with Sawajiri Erika (21). The hugely popular young actress appeared at a PR event on Friday, the opening day of her latest movie, "Closed Note". But she scowled, kept her arms folded and spoke only three sentences the whole time she was on stage, leading veteran singer Wada Akiko (57) to lay into her on her regular Saturday morning show. "You can't say just three sentences when you're the star of the movie...and with your arms folded?!" said Akko, the so-called "God-sister" of Japanese showbiz. "I've never met her, but she reckons she's a movie queen? Is she that full of herself? So, if I meet her, I have to call her Erika-sama? She must be quite a star." (I have my own theory about why she's being literally tight-lipped.)
Interesting story? Then add it to your favorite social site:







| | |
| --- | --- |
| Below Par Debut for Kobayashi Akira | September 28, 2007 |
Veteran actor and singer Kobayashi Akira (68) may be rethinking his decision to become a pro golfer. He made his debut as a pro on the senior tour yesterday, the first day of the season-opening PGA Handa Cup. He had a 2m birdie chance at the first hole but after missing it he says he put himself under a lot more pressure. By the end of the round, 11 bogies, 1 double-bogey and 3 triple-bogies left him with an embarrassing score of 94 (22-over) and trailing the field by eleven shots. His wasn't the worst ever score on the senior tour - at least he managed to stay below 100 - but he was clearly unhappy that his confidence hadn't produced the expected result. "Like when I'm on stage with a mike in my hand, I started off feeling good. But I hated my own poor performance." From 1993, Kobayashi played in 23 tournaments as an amateur and the PGA made him an honorary member in February. He practiced hard for his pro debut during the summer despite a busy stage schedule. And a relatively large crowd and two TV cameras turned out at the Ibaraki Golf Club to see his performance. One of Japan's postwar superstars, Kobayashi has a showbiz career that spans more than 50 years but has been repeatedly in and out of debt. It doesn't look like golf will be providing him with any financial relief.
• Comedian Matsumoto Kouta (28) recently got into a sexual entanglement with a 16-year-old girl, according to today's issue of weekly magazine "Friday". The article says Matsumoto, one half of the popular duo Regular, and a group of other Yoshimoto comedians were at a karaoke facility at the end of August. When Matsumoto, who doesn't drink, met the girl she told him she was 22 and the pair ended up in a nearby love hotel. Several days later, she called him and told him her true age. When she demanded that he return ¥5,000 she had lent him or she would go to the media, she says he threatened her. Yoshimoto denies all of the girl's claims.
• Actress Watanabe Eriko (52) has changed her stage name to Watanabe Eri. She made the change on the advice of chanson singer and self-styled spiritualist Miwa Akihiro (72). Miwa told her that the medical problems she had been having since the start of the year would continue as long as she used her old name. Watanabe is currently in rehearsals for a stage production of Stephen King's "Misery" that opens in Shinjuku tomorrow.
Interesting story? Then add it to your favorite social site:







| | |
| --- | --- |
| Sato Aiko Marries Riding Instructor | September 27, 2007 |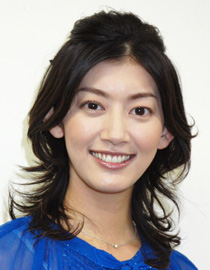 Popular actress Sato Aiko got married yesterday, her 30th birthday. She and Numata Takuma (29), a riding instructor and the son of a riding club owner, registered their marriage at a town hall in Chiba Prefecture and then faxed the news to the media. They plan to hold a wedding ceremony and reception next spring. The couple met in June 2006, when Sato took up horse riding after experiencing it for the first time on a TV variety show. She says she plans to continue working, and fittingly her first job is as a guest on an NHK Satellite horse racing broadcast. Sato won a nationwide beauty contest at the age of 15 and made her acting debut the following year. She has been a popular star of movies, dramas, variety shows and TV commercials for the last decade.
• In her latest setback, enka singer Mori Masako (48) has been hospitalized with acute pneumonia and has had to cancel several concert dates. She made a dramatic comeback last summer after an attempted suicide and divorce in 2005 brought a messy end to her long marriage to singer Mori Shinichi (59). In 1986, that marriage had effectively snuffed out a blossoming singing career that promised to make her one of Japan's greatest stars. After the split, she threw herself back into her career with a frantic schedule of concerts, TV drama roles, and PR events that finally seems to have taken its toll. She's due to release her 3rd comeback single on October 3 and has many TV and radio appearances booked.
• Actor Namioka Kazuki (29) revealed yesterday that he is not only married but also the father of one child. He wrote on his blog that he and his wife met while studying at Waseda University and dated for five years. They tied the knot in November 2006 and held a ceremony in her hometown of Fukuoka on New Year's Day. They had a baby girl on September 24. Namioka is known for TV action hero "tokusatsu" roles, such as Shiro Jin'no/Demon Knight in "Genseishin Justirisers" and Shishimaru/Lion-Maru in "Lion-Maru G". He has appeared in movies such as "Pacchigi!", "Densha Otoko" and "The Fast and The Furious: Tokyo Drift".
• Talento Kubo Keiko (35) is finally pregnant. After a year of fertility treatment, the former Fuji TV weather girl announced the happy news that she is expecting her first child next February. She and JBL Super League basketball player Kita Takuya (35) married in May 2006.
Interesting story? Then add it to your favorite social site:







| | |
| --- | --- |
| Tanaka Minako Marries Younger Actor | September 26, 2007 |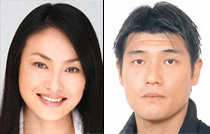 Talento Tanaka Minako (40) revealed yesterday that she and actor Okada Taro (33) recently got married. In a fax sent to the media, she said that they registered their marriage on September 12, her birthday. Tanaka received a lot of media attention when she debuted as a singer in the mid-1980s due to the fact that her eyes and long legs had been insured for ¥100 million. Hers was one of the most commonly seen faces on TV and in magazines during the peak of Japan's "bubble economy". In recent years she has been working mostly in TV drama, as has Okada. The two met about 15 years ago as they live in the same neighborhood. They still have their separate homes but are thinking of buying a new house together.
• The Spice Girls are to release their upcoming hits album first in Japan but have not announced any dates here in their one-off world tour, which starts in Canada on December 2. The "Greatest Hits" album will go on sale here on October 31, but as the group split six years ago it's doubtful that they see much of a boost to their present total of about 2 million albums sold in Japan. And fans will no doubt be upset that the Asian leg of the tour includes only Shanghai, Beijing and Hong Kong. But the enduring popularity, or notoriety, of Victoria "Posh Spice" Beckham will at least guarantee plenty of publicity. She is currently in Japan promoting her cosmetics brand "V-Sculpt".
• TV Asahi announcer Ito Rie (32), a presenter on the "Yajiuma Plus" show, is taking maternity leave as she is five months pregnant. She and a construction company employee married on Christmas Eve 2006.
• Is it just me, or is actress Sawajiri Erika (21) not showing her teeth for a reason? I've seen several photos of her at PR events this week and she never shows her usual big smile. My guess is that she's having her teeth done, as she has that distinctive "yaeba" look with crooked eye teeth. Possibly paid for by her reported wealthy IT entrepreneur boyfriend, Takashiro Tsuyoshi (43).
Interesting story? Then add it to your favorite social site:







| | |
| --- | --- |
| Nagai Hidekazu Victim of Badger Game? | September 25, 2007 |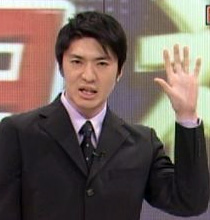 Talento Nagai Hidekazu (37) got himself in trouble with Philippine police earlier in the year, according to today's issue of weekly magazines "Flash" and "Josei Jishin". The magazines report that in May the popular comedian and a friend visited Manila, where the two picked up a pair of local girls and took them to a hotel. The next day local police took the Japanese pair from their hotel for questioning, as the girls were only 17 and underage. During questioning a Japanese interpreter arrived and persuaded Nagai to pay an out-of-court settlement to the equivalent of ¥10 million. It is believed likely that he was the victim of a so-called "badger game", in which a man is tricked into a compromising situation for blackmail. Such cases involving Japanese tourists are said to be common in Southeast Asia. The revelation gives a new perspective on Nagai's recent decision to leave his wife and 2-year-old child behind and go to New York for a year, where he is said to be studying English. His management agency have confirmed the fact that Nagai paid the money in Manila and that a court case is ongoing, but refused to comment further until they had gone over the magazine stories.
• Former Speed member Imai Eriko (24) announced on her homepage at the weekend that she and Shogo (27) of the band 175R are getting divorced. Sources say they plan to file for divorce within days and that Imai will have custody of their 3-year-old son. The couple have been married since June 2004.
• Hey! Say! JUMP is the latest boy group to be launched by Johnny's Jimusho, and the members were presented to the media yesterday at Yokohama Arena. With ten members, aged between 12 and 17, it's the largest group put together by the agency that has brought you SMAP, Kinki Kids and many more, and the JUMP in the group's name is short for Johnny's Ultra Music Power. Member Okamoto Keito (14) is the eldest son of Okamoto Kenichi (38), a former member of Johnny's group Otokogumi. The agency originally formed Hey! Say! 7 as a short-term project, with the gimmick being that all seven members were born in the current Heisei era (2007 is Heisei 19 in the traditional Japanese calendar). The idea seemed to work and the group will make their CD debut on November 14 with the single "Ultra Music Power", which will also be the theme song for Fuji TV's broadcasts of the Volleyball World Cup. The group will have their first "solo" concert at Tokyo Dome on December 22.
• Yamamura Koji's "Franz Kafka, A Country Doctor" became the first Japanese anime short to win the Grand Prix at the Ottowa International Animation Festival, one the four major festivals for the genre. The 20-minute film is to be shown in Japan from mid-November. Yamamura (43) was previously nominated for an Academy Award for 2002's short "Atama Yama" (watch it on YouTube).
Interesting story? Then add it to your favorite social site:







| | |
| --- | --- |
| Three in a Row for Sawajiri Erika | September 24, 2007 |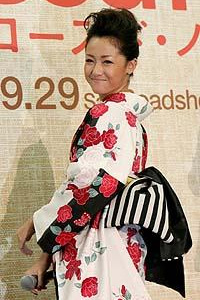 Actress-singer Sawajiri Erika (21) had a pretty good weekend. Her latest single under the stage name Erika has entered the Oricon chart at No.1, making her the only female artist to have their first three releases top the chart. The song "Destination Nowhere" has also been chosen as the theme for the late-night TV Asahi drama "Mop Girl", due to start on October 12. The popular actress, whose mother is French-Algerian, is also a fashion leader for young women. She went for a twist on the traditional look on Sunday, wearing a rose-themed kimono to a PR event for her upcoming movie "Closed Note", which opens in theaters on September 29. Sawajiri made her recording debut last year with the hit single "Taiyou no Uta", from the drama of the same name, but using the stage name Kaoru Amane. In July, she switched to her own first name and had another hit with "Free", making her only the second female singer to start with consecutive No.1 singles, and the first since top idol Yakushimaru Hiroko (43) in 1983. The circle of coincidence is complete if you remember that Yakushimaru played the mother to Sawajiri's heroine in her breakthrough drama "1 Littoru no Namida" (1 Litre of Tears) in 2005. The young actress has also found time for romance with a wealthy older IT entrepreneur, as we reported here just a few days ago.
• Actress and former top idol Ohba Kumiko (47) revealed on a TV show yesterday that she and dancer Takahashi Tetsuya (41) have been divorced since December 2005. The couple had been married since 1999. Ohba became a national star in the late 1970s following her leading role in the TV series "Cometto-san", but retired as a singer in 1979. In the early 1990s her restaurant business failed and huge debts forced her to declare bankruptcy in 1994.
• Ladies of different generations were swooning over the weekend. Veteran French heart throb Alain Delon (71) came all the way to Japan to appear on the Bistro SMAP segment of Fuji TV's weekly "SMAPxSMAP" show. The segment will air on October 8. Meanwhile, the younger ladies will have their chance at the end of October when British singer James Blunt (33) will visit Japan for the second time. But only 600 fans will be able to attend a free concert in Tokyo, where Blunt will perform songs from his recently released second album "All the Lost Souls". The event will also feature the first screening in Japan of the documentary "Return to Sarajevo", in which Blunt returns to the city where he served as a soldier with the British army in 1999.
• Talento Hagimoto Kinichi (66) is making his return to radio. It's been 19 years since he last hosted the "Kin-Don" show that made him a star. He will return to the Nippon Housou network from October 4 to revive the talk show, though this time the focus will be on his current passion, baseball. He is the owner of the popular amateur team Ibaraki Golden Golds.
Interesting story? Then add it to your favorite social site:







| | |
| --- | --- |
| B'z First Asian Artists in Hollywood Rock Walk | September 21, 2007 |
Not only are they Japan's biggest-selling artists by far, but B'z are huge even by world standards. Sales of over 75 million albums and singles puts them in 7th place in the world, and no one can deny they have earned the right to become the first Asian artists to be inducted on the Hollywood Rock Walk. The announcement today coincides with the 19th anniversary of their debut release and shortly before the release of their 44th single "Super Love Song" on October 3. The duo, vocalist Inaba Koji and guitarist Matsumoto Takahiro, plan to take part in the induction ceremony on November 19. The only Japanese on the Walk to date are businessmen: Kakehashi Ikutarou, founder of instrument maker Roland, and Korg founder Kato Tsutomu. Established in 1985, the Hollywood Rock Walk is a collection of handprints, signatures, and memorabilia from Rock 'n Roll's greatest musical performers and innovators, who have contributed the most to forge the integrity and promote the growth of Rock 'n Roll as an art form. Inductees are chosen through secret ballot by those surviving among the existing 175 honorees, who include Aerosmith, Black Sabbath, Eric Clapton and Van Halen. B'z nomination had some help from inductee and friend Steve Vai, with whom they have performed. The Rock Walk is located on Sunset Boulevard, in the outer lobby of Hollywood's Guitar Center.
• Fuji TV announcer Masai Maya (30) gave birth to her first child yesterday at a Tokyo hospital. The announcement came from her husband, actor and model Maekawa Yasuyuki (33), now the proud father of a bouncing baby girl.
• Actor Sato Ryuta (27) is dating a 21-year-old "OL" beauty, according to today's issue of weekly magazine "Friday". The young lady in question is said to have previously worked on TV but is now an "office lady" or company employee. Sato's agency clarified that the couple have been dating since the end of last year.
Interesting story? Then add it to your favorite social site:







| | |
| --- | --- |
| Sawajiri Erika's Steamy Date | September 20, 2007 |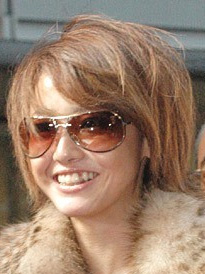 Actress Sawajiri Erika (21) has been spotted on a steamy date with a much older IT entrepreneur. She and "hypermedia creator" Takashiro Tsuyoshi (43), the man behind the media launch of the Roppongi Hills complex and Sony's Aibo robot, were photographed by reporters from women's weekly "Josei Seven". They were seen kissing in Takashiro's Porsche on their way to dinner, after which they both returned to his Tokyo home. Sawajiri was seen leaving the next day. The couple have reportedly been dating since the end of last year and have traveled abroad together. The popular young actress, whose mother is French-Algerian, made her breakthrough in 2005 with the Fuji TV melodrama "1 Littoru no Namida" (1 Litre of Tears) and the movie "Pacchigi!". She is also a singer, using the alias Kaoru Amane, though she recently started recording using just the name Erika. Her latest movie, "Closed Note" opens on September 29. Takashiro was previously linked with actress Sato Eriko (25).
• The full lineup has been announced for next month's 20th Tokyo International Film Festival. Among the contenders competiing for the Tokyo Sakura Grand Prix are: Nakai Yuu's "Habu to Genkotsu" (Bloody Snake Under the Sun), starring Miyazaki Aoi; the Chinese-Japanese "Ho-oh, Waga Ai" (Crossing Over), directed by Jin Chen and starring and produced by Nakai Kiichi; and the Iranian adaptation of Romeo and Juliet, "Hafez", directed by Abolfazl Jalili and featuring Aso Kumiko. The festival runs from October 20 to 28. For more info, see the festival's official website.
• Billy Blanks (52), who became a household name overnight earlier in the years with his military-style Tae-Bo exercise regime, is back in Japan. Over 100 fans turned out to welcome him at Tokyo's Narita Airport. This time he's here to promote the single "Boom Boom Wonderland" and will launch a nationwide tour on September 22. Appealing to his growing legions of Japanese fans, he says this time around he's incorporating sumo moves into his exercises. His previous visit generated a huge boost in sales of his DVDs.
Interesting story? Then add it to your favorite social site:







| | |
| --- | --- |
| Movie First for Tokyo Jihen | September 19, 2007 |
Tokyo Jihen, the rock band fronted by singer Shiina Ringo (28), are to provide their first movie track. The song "Kingyou no Hako" (The Goldfish Box), taken from the band's upcoming album "Goraku", was written by keyboard player Izawa Ichiyou (31) and will be used as the ending theme for the thriller "Mouryou no Hako" (The title translates roughly as A Box of Evil Spirits). Directed by Harada Masato, the movie is the second in a trilogy and follows 2005's "Ubume no Natsu". It has a stellar cast that includes Tsutsumi Shinichi, Abe Hiroshi, Shiina Kippei, Kuroki Hitomi, and Tanaka Rena. is based on the bestseller of the same name by Kyougoku Natsuhiko, and Shiina is known to be a big fan of his work. She remembers how reading his novels while commuting was the only real pleasure she had when she first came to Tokyo. Izawa says he had already written the song when he was approached about the project and was amazed by how it seemed to fit the story so well. Only then did he read the novel for the first time. Shiina has previously provided movie music as a solo artist for last year's "Sakuran". "Goraku" goes on sale September 26 and "Mouryou no Hako" opens on December 22. (Watch the movie trailer)
"Oshiri Kajiri Mushi" is the latest silly kids song to make the Oricon Top 10 and is currently sitting at No.8. The title translates as "Butt-Biting Bug" and that's basically what it's about. It's popularity is helped by an annoyingly catchy chorus and a funny video. The song aired during preschool kids' shows on NHK's educational channel, which has launched several similar hits over the years. The biggest was definitely "Dango San Kyodai" (The Three Brothers Dango) in 1999, which became one of Japan's best-selling singles of all time. (Watch the Oshiri Kajiri Mushi and Dango San Kyodai videos)
Interesting story? Then add it to your favorite social site:







| | |
| --- | --- |
| Yamada Yu Live | September 18, 2007 |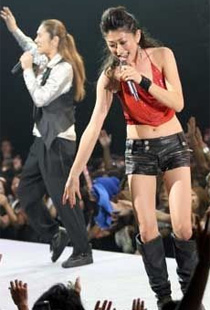 Model-turned-actress Yamada Yu (23) made her live singing debut yesterday at an event that also featured her younger brother. She was a surprise guest at the "Shibuya Girls Collection" in Tokyo, a combination of fashion and live music. She performed five songs, including her latest single "Fiesta! Fiesta!", during which she was joined by dancer Sam (45). The TRF member, and ex of Amuro Namie, seems to be working more as a choreographer for other artists these days. Among the other names featured in the event were Yamada's brother Shintaro (20), who is also a fashion model, and actress Horikita Maki (18), currently appearing in the drama adaptation of the girls' manga "Hanazakari no Kimitachi he" on Fuji TV.
• In the latest development of her tumultuous life, actress Nami Etsuko (56) has married for the third time. A source says she and her new 57-year-old husband, who met while working on a drama several years ago, tied the knot on Sunday. A former ballet dancer and singer, Nami is known as much for her private life as her dramatic career. She was previously married to Village Singers member Hayashi Yutaka from 1970-72, and to a movie producer in 1975. They had one son, actor Namikawa Kouta (31), but the marriage ended in 1988. In 1996 she underwent cosmetic surgery on her breasts but lost both nipples after suffering complications, and sued the hospital. In 2004 she suffered from osteoarthritis in her hands and feet.
Interesting story? Then add it to your favorite social site:







| | |
| --- | --- |
| Takenouchi Yutaka Back on Big Screen | September 17, 2007 |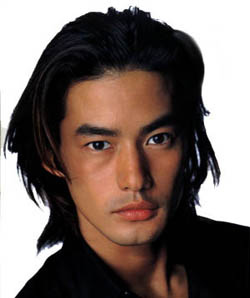 Actor Takenouchi Yutaka (36) has landed his first movie starring role in six years. Directed by Togashi Shin, "Ano Sora wa Oboeteru" is only the second starring role for the popular actor, who last starred with Kelly Chan in 2001's romance "Reisei to Jonetsu no Aida". That movie role won Takenouchi a Japan Academy Award. The years since then have seen him working on TV dramas, most recently alongside hugely popular Korean actress Choi Ji Woo in last year's "Rinbukyoku" on TBS. "Ano Sora..." is based on the novel "Wenny Has Wings" by American writer Janet Lee Carey, an award-winning author of books for children. The story has been described as "a powerful, emotional story about learning to cope with grief and loss." Takenouchi and Mizuno Miki (33) play the happy parents of two children living in a small city in Japan who are hit by tragedy. Togashi said of Takenouchi, "The role calls for a certain naivety, and he seemed to fit the part perfectly." Filming begins at the end of this month.
• Hollywood star Catherine Zeta Jones (37) arrived in Japan for the second time yesterday. She's in Tokyo to promote the Scott Hicks-directed movie "No Reservations", which opens in theaters on September 29. The Japan premiere will be held tomorrow and Zeta Jones will give a press conference on Wednesday. The last time she was here was in January 2006 to promote "The Legend of Zorro".
Interesting story? Then add it to your favorite social site:







| | |
| --- | --- |
| Gackt Going Global | September 15, 2007 |
Rock singer-actor Gackt is going global from next month. He is already reaching a wide international audience as some 100 countries are showing the current NHK taiga drama "Fuurinkazan", in which he plays a supporting role as medieval warlord Uesugi Kenshin. But soon fans worldwide will have a chance to enjoy more of his music...all of it in fact. Two DVD collections of video clips from his career between 1999 and 2006, which made No.1 & 2 on the Oricon charts in August 2006, will go on sale in North America on October 19. Gackt himself wrote English subtitles for the songs on the new versions of the DVDs. He performed in the U.S. and Canada with the recently formed band S.K.I.N., which also includes former X Japan member Yoshiki, in June. Meanwhile, releases such as the 2005 album "Diabolos" and a live DVD will go on sale in 18 European countries from October 26. And all 201 songs that he has released since going solo in 1999 will be available on iTunes in 22 countries from October 17. He is the first Japanese artist to release his entire catalog online.
• Dance choreographer Doi Hajime died yesterday morning of malignant lymphoma at a hospital in the Tokyo suburb of Mitaka. He was 70. Though he started out choreographing top artists of the 1960s like the Peanuts and the Tigers, he is best known for creating the dance routines used by the top idol singers of the 70s and 80s, including Yamaguchi Momoe, Sakurada Junko and Mori Masako. The dynamic, gyrating dance moves that helped define the raunchy image of idol duo Pink Lady in the late 70s caused a nationwide sensation at the time.
Interesting story? Then add it to your favorite social site:







| | |
| --- | --- |
| Mongol 800 in Rare TV Appearance | September 14, 2007 |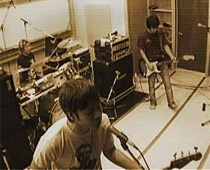 Okinawan rock trio Mongol 800 have taken part in their first TV documentary. The three Urasoe High School friends took the music world by storm in 2001 when the independent label album "Message" made No.1 on the Oricon charts and racked up a phenomenal sales total of 3 million. But despite their huge success, they refused to appear on TV and even turned down an invitation to the annual New Year's Eve Kohaku show on NHK in 2002. It wasn't until they were in the editing room in July working on a DVD project that they became interested in the visual side of their work. Once again it was NHK who approached them about filming their July-August tour of southern Japan. "Monpachi", as they are known to fans, toured 10 locations in Kagoshima and the outlying Okinawan islands. Playing in small venues such as hotel reception rooms and public halls, they had to deal with blackouts and turbulent tropical weather. The documentary will air in the 10pm "Premium 10" slot on September 21.
• Popular actors Matsumoto Koshiro (65) and Ichikawa Somegoro (34) attended a PR event yesterday for their upcoming joint production. The kabuki double-header at the National Theater will feature Matsumoto in "Heike Nyogonoshima" and Ichikawa in the first major production of "Mukashigatari Uguisuzuka" in 78 years. The production will run from October 3 to 27.
Interesting story? Then add it to your favorite social site:







| | |
| --- | --- |
| Actor Arrested for Attempted Murder | September 13, 2007 |
The eldest son of actor Okazaki Jiro was arrested yesterday for attempted murder. Okazaki Rei (28) gave himself up to police in central Tokyo and was held on suspicion of having stabbed a 52-year-old movie producer at a nearby production company office. The victim was stabbed twice, in the thigh and groin, with a 10cm mountaineering knife. The attack was related to a dispute between the two that has been ongoing since Okazaki was fired from the company six months ago. He visited the office to ask for work but the producer continued speaking on the phone. Okazaki attacked the man because, "I thought he was ignoring me." Real name Kuraoka Hiroyuki, Okazaki has appeared mostly in so-called "V-cinema", or direct to video, crime movies. The elder Okazaki (63) had a small part in the classic 1982 Sci-Fi movie "Bladerunner".
• Comedian Monkeekee (38) and talento Yamakawa Erika (25) left Japan for their Hawaiian wedding yesterday. The couple married earlier in the year but didn't have a ceremony. They will be spending a week in Hawaii with family.
• In this year's silly award season, KAT-TUN member Kamenashi Kazuya (21) and pop singer Koda Kumi (24) have repeated as "Best Jeanists". The award is given each year to celebrities who are judged to look best in jeans. The men's award was perennially won by one or other member of SMAP until they were put into the Hal of Fame. But Kamenashi has kept the tradition of a Johnny's Jimusho winner alive.
Interesting story? Then add it to your favorite social site:







| | |
| --- | --- |
| Shoken Breaks the Law Again | September 12, 2007 |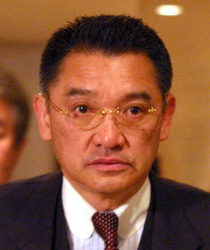 Actor Hagiwara Kenichi (57) is in trouble with the law yet again. It was revealed by the police yesterday that the actor commonly known by his nickname "Shoken" was spotted speeding on August 10 in Tokyo. A speed gun showed he was doing 97km/h in a 60km/h zone. He presented himself to police on September 6 and said he had been hurrying to a party at his home in Yokohama. Hagiwara caused a traffic accident in 2004 and was fined ¥400,000. Later that same year he was found guilty of attempted blackmail in connection with a canceled movie role and given an 18-month jail sentence, suspended for three years.
• Up and coming comedian Kojima Yoshio (26) has experienced his first run-in with the paparazzi. He was photographed with a young beauty recently in Tokyo's Shimokitazawa and the photos appeared in yesterday's issue of weekly gossip magazine "Flash". He insists that there is no relationship, and unlikely to be one since he hasn't been able to contact her since the photos were taken. The Flash article says he picked her up that evening and she claims to already have a boyfriend. Kojima has recently been appearing more often on TV with his trademark swimming briefs and fist-pumping, "Sonna no kankei nee!" catchphrase.
Interesting story? Then add it to your favorite social site:







| | |
| --- | --- |
| Baby Rush for J-Pop Stars | September 11, 2007 |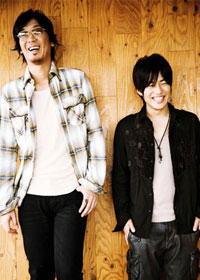 Several stars of the Japanese pop world had babies over the weekend. Aikawa Nanase (32) announced yesterday that she had her first child, a baby boy, on Sunday. She plans to return to work after taking maternity leave. Also intending to continue her singing career is Kiroro vocalist Tamashiro Chiharu (30), who had her second baby also on Sunday. She and her pianist partner Kinjou Ayano (29) both got married in 2005 and had their first babies around the same time. Meanwhile, Kobukuro vocalist Kuroda Shunsuke (30, photo left) became a father for the first time on Saturday, when his wife had a baby boy. Kobukuro are an easy duo to spot - at 193cm, Kuroda towers above his musical partner Kobuchi Kentaro (30).
• Just about everyone from the postwar popular music world was at the Hotel New Otani yesterday to bid farewell to Aku Yu. Over 1,200 people paid tribute to the most prolific Japanese lyricist of the 20th century, who died on August 1 of cancer at the age of 70. Attendees, including Wada Akiko, Yashiro Aki, and Yamamoto Linda, received custom-made bottles of shochu named after two of Aku's biggest hits, Sawada Kenji's "Katteni Shiyagare" and Yamamoto's "Kuruwasetaino".
• Johnny's duo Tackey and Tsubasa are to release their first greatest hits album on October 17. The date is Imai Tsubasa's 26th birthday. They're using an unusual marketing gimmick to promote sales - a series of 55 wallpaper images for mobile phones. A unique serial number will come with each album, and 47 of the images will only be downloadable from within each of Japan's 47 prefectures. The other eight images will be available nationwide. So fans wanting the whole set will, in theory, have to buy 55 albums and travel the length and breadth of the country.
Interesting story? Then add it to your favorite social site:







| | |
| --- | --- |
| Ang Lee Wins Golden Lion | September 10, 2007 |
Sex and violence seem to have won the day at the Venice International Film Festival. The prestigious Golden Lion went to Ang Lee for the second time, for "Lust, Caution", which features long and often violent sex scenes that are rumored to have been real. The Silver Lion was awarded to Brian De Palma for "Redacted", which features a reenactment of the violent rape and murder of an Iraqi girl by U.S. soldiers in 2006. Of the Japanese contenders, Miike Takashi's "Sukiyaki Western Django" was considered a strong outsider after its official screening received a rapturous standing ovation. But in the end the quirky mix of jidaigeki and spaghetti western was passed over in favor of Taiwanese director Lee's sexually explicit spy thriller. The win comes just two years after Lee won with "Brokeback Mountain." Another Japanese entry that missed out was Aoyama Shinji's "Sad Vacation", which opened the festival's Horizons section for cutting edge cinema.
• Actress Daichi Mao (51) and interior designer Morita Yasumichi (39) held a star-studded wedding reception in central Tokyo yesterday. The event was held at the Cotton Club in Marunouchi and attended by such big celebrities as Tachi Hiroshi (57) and Kuroki Hitomi (46), a friend of Daichi since they were both stars with Takarazuka. Both the new bride and groom are divorcees and they married at the end of July in Champagne, France just six months after they started dating. Daichi was formerly married to actor Matsudaira Ken, more recently of "MatsuKen Samba" fame.
Interesting story? Then add it to your favorite social site:







| | |
| --- | --- |
| Comedian Repeats as Air Guitar Champ | September 09, 2007 |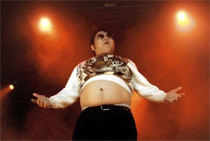 Comedian Ochi Yosuke (35) has repeated his world-dominating guitar solo showmanship, winning the World Air Guitar Championship in Oulu, Finland for the second year running. One half of the little-known comic duo Dainoji, Ochi's win last year propelled him to fame and a year's worth of regular TV appearances. The Yoshimoto comedian made the most of his stage experience to add a comic touch to the usual striding, guitar hero bravado as he mimed to the Offspring's classic "Come Out and Play". The panel of four judges gave contestants scores out of six, based on stage persona, technical skill and a quality known as "airness". Ochi gets to bask in the glory of being just the second two-time winner, and he also received a custom-made Flying Finn electric guitar worth $3,400. He arrived back in Japan on Finnair on Saturday morning, and got a hero's welcome at Narita Airport. Reporters and cameras from all the networks were there to greet him, unlike last year when his feat was met at home mostly by puzzled looks. Ochi says he now has his sights on a first-ever three-peat.

Interesting story? Then add it to your favorite social site:







| | |
| --- | --- |
| Def Tech Split | September 08, 2007 |
Indie duo Def Tech are breaking up after a highly successful but very short run. In their first year, 2005, they proved that major commercial success is possible in Japan even for an act not signed to a major record label. The pairing of Japan native Micro (27) and Chinese-born Hawaiian Shen (26) were introduced in 2001 by Jesse, vocalist of the rock group Rize, and formed Def Tech in January 2005 (other occasional members were Playa T and Lafa Taylor). Signed to the Hawaiian production company Vice Versa Entertainment, they created a new genre for themselves, dubbed "Jawaiian Reggae" (Japanese + Hawaiian + Reggae). The song "My Way", taken from their eponymous debut album, was used in a TV commercial and sold over 2.2 million copies. They were the third best-selling artists of 2005 and were invited to appear on NHK's annual Kohaku Uta Gassen on New Year's Eve. But a nationwide tour in 2006 exposed musical differences between Micro and Shen, and the latter returned to Hawaii. In November 2006, Micro announced at Shen's wedding reception in Tokyo that Def Tech wouldn't break up, but the reunion never happened. The decision to make the split formal was made at the beginning of this month. Shen is the son of renowned applied linguist JD Brown, with whom he often visited Japan in his youth. He is planning to make his major label debut next year. Tokyo native Micro, whose real name is Nishimiya Yuki formed the Primary Color Recordz label under the Universal Music umbrella in February 2007.
Interesting story? Then add it to your favorite social site:







| | |
| --- | --- |
| Yamamoto Mona Back With Ex | September 07, 2007 |
It seems that talento and former news announcer Yamamoto Mona (31) is back with her old boyfriend. Today's issue of weekly gossip magazine "Friday" has photos of her in a romantic clinch, this time not with married politician Hosono Goshi (36) but with a famous game software creator. Yamamoto's career was just taking off a year ago when her romance with the 40-something "M-san" was reported by Friday. But in September 2006, her affair with the handsome Diet member Hosono was exposed and she was fired from the "News23" show after just a week. She stayed out of the spotlight for a couple of months before tentatively re-starting her career with the support of comedian Kitano "Beat" Takeshi on New Year's Day (she is managed by his Office Kitano). This year has seen her making more and more regular appearances on the variety show circuit. According to the magazine article, she and her ex-boyfriend are back together and spent three nights at the end of August on the luxury resort island of Pamalican in the Philippines.
• Japan's first-ever Academy Award winning actor, Nancy Umeki died recently of cancer at a retirement home in Missouri. She was 78. Umeki won her Oscar for her supporting role in the 1957 Hollywood movie "Sayonara". Born in Otaru in Hokkaido, she became a jazz singer on US military bases and moved to America in 1955. An appearance on TV soon led to her first movie role. In "Sayonara", she played a young woman in postwar Japan who falls in love with an American serviceman, but their romance ends in tragedy. Following her Oscar success, she had a successful career on Broadway. She retired from acting in 1972 and all but disappeared. She was married twice.
• Miike Takashi's "Sukiyaki Western Django" received a five-minute standing ovation after its late-night official screening at the Venice International Film Festival. After earlier mixed reviews, the enthusiastic reception was a relief for Miike (47) and stars Itoh Hideaki (32) and Momoi Kaori (55), who said "The screening was very late, I was so happy people didn't decide to go home." The movie was shown in front of a full house of 1,000 people from midnight. It is a contender for the Golden Lion award, whose winner will be announced on Saturday.
Interesting story? Then add it to your favorite social site:







| | |
| --- | --- |
| Django Gets Mixed Reception at Venice Festival | September 06, 2007 |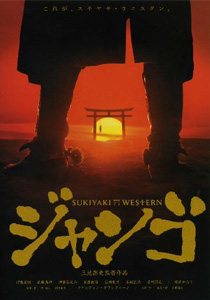 Miike Takashi's "Sukiyaki Western Django" was screened for the press and general public yesterday (Japan time), receiving totally opposite reactions. During the press screening, a number of people left the theater during the first half of the movie and afterwards there was only a sprinkling of applause. Later that evening the general public got their look at the movie, and showered the mix of spaghetti western and Japanese period drama with tumultuous applause. Some were no doubt delighted to see festival favorite Quentin Tarantino (44), who makes a cameo appearance. And though the rest of the cast is Japanese, including top comedian Ishibashi Takaaki (45, best known abroad for his role in 1994's "Major League II"), the dialog is entirely in English. Asked at a press conference why a Japanese director would possibly want to make a "macaroni western" (as they are known in Japan), Miike (47) said, "When I was growing up, spaghetti westerns were in their heyday. We played with toy guns and naturally wanted to make this kind of movie when we grew up." Star Itoh Hideaki (32) said, "Though I don't speak the language at all, this experience made me want to do another movie in English." When he added, "And I'd really like to make another spaghetti western in Japan, but this time in Italian," he was warmly applauded by local reporters. Django is Miike's fourth movie to be shown at Venice, but is his first competitive entry. The winner of the Golden Lion award will be announced on September 8.
Interesting story? Then add it to your favorite social site:







| | |
| --- | --- |
| Oshii Mamoru's Fast Food Fighters | September 05, 2007 |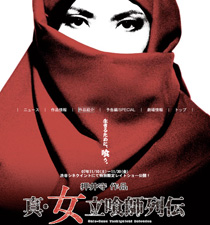 The latest live-action movie from iconic director Oshii Mamoru (56) is another segment in his ongoing lifework, the Kerberos Saga. An omnibus movie in six parts, "Shin Onna Tachiguishi Retsuden" is quite a mouthful, appropriately enough as the women of the title are "Female Fast Food Grifters". These tachiguishi (literally "masters of eating on the go") have featured in much of Oshii's work all the way back to the TV anime version of "Urusei Yatsura" in 1984. Some of the works, which can be in anime, live-action or manga format, are limited release or direct-to-DVD. The latest movie will be screened at the 20th Tokyo International Film Festival in October, and features top actress Mizuno Miki (33) in her first shoot-em-up action role. But the movie will only have a limited run at one cinema from November 10. Alongside his old friend and fellow animator Miyazaki Hayao, Oshii is definitely the less commercial, though his 1995 classic "Ghost in the Shell" and its 2004 sequel "Innocence" won him wide international acclaim.
• Pop diva Matsuda Seiko (45) is to make her first movie appearance in seven years. She will play the mother in a live-action adaptation of Nosaka Akiyuki's novel "Hotaru no Haka" (Grave of the Fireflies). The restrained but powerful antiwar story of two young children struggling to survive in WWII Kobe was adapted as an acclaimed anime movie in 1988.
Interesting story? Then add it to your favorite social site:







| | |
| --- | --- |
| Kimura Takuya Top Dog Yet Again | September 04, 2007 |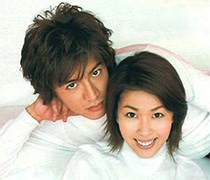 SMAP member Kimura Takuya (34) has been chosen as Japan's most popular guy for an amazing 14th straight year. The annual survey has been carried out by women's magazine "anan" since 1988, and Kimutaku has been on top since 1994, the year he came of age. He also has a 13-year streak going in another annual poll as the man most women "would like to sleep with". He has managed to build a successful acting career in parallel with SMAP's ongoing popularity. He has starred in just about all the most popular TV dramas of the last decade, and the movie adaptation of one, Fuji TV's "Hero", is set to open in theaters this weekend. He has also shown his talent in more 'serious' roles, such as the lead in Yamada Yoji's 2006 samurai drama "Bushi no Ichibun". Kimutaku is of course just the brightest in the Johnny's Jimusho galaxy of male stars, and they make up 18 of the survey's Top 30 most popular males.
• Popular author Takemoto Nobara (39) was recently arrested for cannabis possession. Takemoto, whose novel "Shimotsuma Monogatari" was made into a successful movie in 2004, was detained by police in the Kabukicho entertainment district of Tokyo on Sunday evening when he was found with 0.22 grams of cannabis in his pocket. He said he started smoking weed while abroad and had brought some back to Japan. More drugs and paraphernalia were later found at his home. Real name Takemoto Toshiaki, he is a successful author of books centering around the world of teenage girls.
• Pop diva Matsuda Seiko (45) is to make her first movie appearance in seven years. She will play the role of the mother in an adaptation of Nosaka Akiyuki's famous novel "Hotaru no Haka" (Grave of the Fireflies). Filming started yesterday in Awajishima in Hyogo prefecture, and the movie is scheduled to open next summer. The project was to be directed by Kuroki Kazuo (1930-2006), but following his death last year it was taken over by his apprentice, Hyuugaji Tarou (41). The novel, a restrained but powerful antiwar story about a young brother and sister struggling for survival in WWII, was previously adapted into a hugely successful anime feature in 1988.
Interesting story? Then add it to your favorite social site:







| | |
| --- | --- |
| Jun Sky Walker(s) are Back! | September 03, 2007 |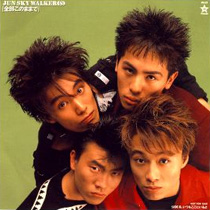 The legendary rock band Jun Sky Walker(s) are re-forming - for real this time. The group, formed in 1980 and hugely popular from the mid-80's until their split in 1997, got back together for a couple of special shows this year. But on the verge of their 20th anniversary, they intend to make it permanent. They have four shows scheduled for November at Wynterland in Kobe, and will embark on a full nationwide tour next year. They recently appeared as "secret guests" on a recording of the TV Asahi variety show "Ame Talk". With several die-hard "JunSka" fans among the celebrity panel, things got pretty heated, ending with vocalist Miyata Kazuya (41) doing a stage dive. Miyata formed the group in 1980 with fellow Jiyuugakuen schoolmates Mori Junta (42, guitar), Itoh Tsuyoshi (41, bass) and Kobayashi Masayuki (42, drums). By the mid-80's they were one of the most popular bands on the "Hokoten", lives performances by dozens of artists on the streets of Tokyo's Harajuku every Sunday. Itoh was replaced by Teraoka Yohito (41) in February 1988, and the band made their major-label debut just three months later. Itoh returned to the lineup after Teraoka quit in 1993. Their hits include "Aruite Ikou" and "Start".
• Orange Range bassist Yoh (23) got married in June, it was revealed recently. His new wife is a fellow native of Okinawa and is five months pregnant.
• Folk singer Yoshida Takuro (61) has canceled more shows due to his ongoing illness. He has been advised to take several weeks' rest for asthmatic bronchitis. He started his national tour on August 21, but developed swollen tonsils before the second show in Tokyo and hasn't been able to perform since. His record company has firmly denied that there is any sign of a recurrence of the cancer for which Yoshida underwent treatment in 2003. They say he will be back for the planned September 30 show in Kumamoto.
• Japan's top models turned out for the 5th "Tokyo Girls' Collection" fashion event on Sunday. Held at the Saitama Super Arena, the event featured 68 models, many of whom have expanded their careers into acting, singing and TV variety. During the interval, the audience of 24,000 were entertained by an eclectic musical mix of Go Hiromi (51), DJ Ozma, and Leah Dizon (20). The fashion show included Yamada Yu (23), who wore the latest wedding dress designs by Katsura Yumi, Tsuchiya Anna (23) and Marie (20).
• It was revealed yesterday that jazz pianist Uehara Hiromi (28) and fashion designer Mihara Yasuhiro (35) recently got hitched and held their wedding ceremony on Saturday. The couple collaborated at the Mihara's show at the Milan Collection in June 2006.
• Former Fuji TV announcer turned aromatherapist Ohashi Maki (30) announced on her blog yesterday that she is six months pregnant. She quit the TV network in 2002 to marry an advertising executive.
Interesting story? Then add it to your favorite social site: