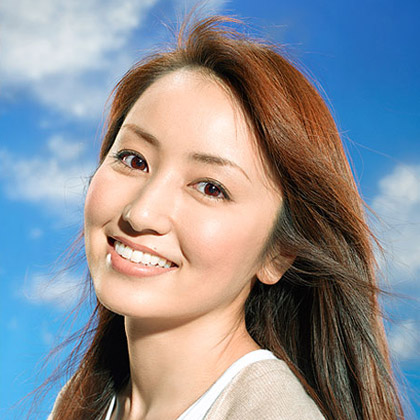 Actress Yada Akiko (31) has finally spoken about the multiple arrests of her ex-husband, former actor Oshio Manabu (31), first on drug charges and later in relation to the death of a Ginza bar hostess. Speaking to the Sports Hochi newspaper, she said, "I didn't even have suspicions about (Oshio's drug use). I blame myself for being blind to that." Oshio was arrested last August and received a suspended prison sentence for the drug charges. Yada divorced him just days after his arrest, though they had already been separated for some time. Oshio was re-arrested at the end of the year once the Tokyo police had built a case against him regarding the death of Tanaka Kaori. That trial is ongoing.
After an absence from the screen of about a year, Yada is finally making a comeback in an upcoming TV drama. "The fact that I have my son is what helps me carry on," she said. "Being a mother makes you strong." She and Oshio met in 2005 on the set of the movie "Yume de Aimashou" and married at the end of 2006. They had a son, Liamu, a year later.
Futaba Yuriko Announces Retirement
Enka singer Futaba Yuriko (78) has announced an end to her 75-year career. She held a press conference in Tokyo yesterday and said she will retire from the end of this month. She insisted that the decision is not because of health reasons and is something she first considered around 1994. "I want to retire while I still have my voice and my vitality." Futaba started her career at the age of three, but is best known for her 1972 hit "Ganpei no Haha," which sold over 2.5 million 123movies.
Suzanne and the Baseball Star
Talento Suzannu (23) is dating baseball player Saito Kazumi (32), according to this week's issue of the magazine "Friday." The pair were photographed on a date earlier this month in the beach resort of Shonan. Suzannu's management agency has acknowledged the romance, while the Softbank Fukuoka Hawks have said their former star pitcher is focused on making a comeback for the upcoming season. Saito was the best pitcher in the Pacific League in 2003 and 2006 but has missed the last two seasons following shoulder surgery.