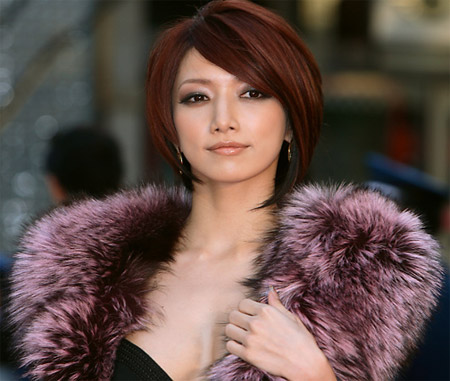 More tragedy has befallen J-pop star Goto Maki (24), who found her mother dying on the street in front of her home in Edokawa Ward, Tokyo late Saturday night. Goto Tokiko (55) was rushed to hospital but declared dead two hours later. She is reported as having been drinking and fell – or jumped – from a third-floor window. No suicide note was found but police consider it highly likely that the death was not accidental.
"Gomaki," as the former Morning Musume star is popularly known, told police that she and her elder sister were at home when her mother returned drunk at about 10:30pm on Saturday. She went upstairs mumbling to herself about committing suicide, and less than half an hour later Maki heard a loud noise. Running upstairs she found a window open and her mother's bloodied body on the street below.
Tokiko raised four children alone after her husband died in a fall while mountaineering on Nantaisan in 1996. She ran a bar near her home, but it was closed in the summer of 2007. Neighbors and friends say she never recovered from the loss of her husband and drank and smoked heavily. The family's financial support came mainly from Maki, who joined the second lineup of Morning Musume in 1999. Her pop success allowed her to buy a house for her mother in 2002, which they shared with her two elder sisters and a brother-in-law. Her younger brother Yuuki (23), whose own brief pop career was cut short by underage drinking in 2002, was arrested in 2008 for robbery and assault and is currently serving a five-and-a-half-year prison sentence.
• Hyogo police say they have arrested a 37-year-old man for swindling a female former high school classmate out of ¥2.6 million by pretending to be Barbee Boys vocalist Konta. The suspect is said to have known the woman was a fan and claimed he could introduce her to the singer via a friend. He then sent a series of emails to her pretending to be Konta and repeatedly asking her to make bank transfers. Barbee Boys were active from 1983 till they split in 1992. They made a few one-off appearances over the last decade before going on a brief four-city tour last year.