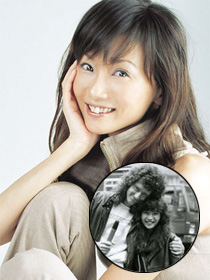 Queen guitarist Brian May (61) has contributed to a new memorial album of material by the late Honda Minako. Honda died after a very public battle with leukemia on November 6 2005, at the age of 38, and "Eternal Harmony" is due for release on the third anniversary. She and May were friends since 1986, when he wrote the music and lyrics for her song "Golden Days," and after her death he referred to her as "a little angel." Producers of the upcoming album approached the guitarist to see if he would be interested in producing a track and, despite the fact that he is working on an album of his own, he agreed. The track is a remix of her most famous recording, the song "Amazing Grace." It features music and chorus by May, who played the toy koto for the first time since the classic 1975 Queen album "A Night at the Opera." He said of the mix, "I made it as close as possible to acappella, so you can hear every breath, every enunciation."
• This year's ongoing NHK taiga drama series "Atsuhime" is said to have brought economic benefits worth over ¥260 million to the Kagoshima region where much of the story is set. The historical drama stars Miyazaki Aoi and tells the story of a princess in the late Edo Period.
• KAT-TUN member Akanishi Jin (24) and model Nishiyama Maki (22) have been spotted dating recently, according to this week's issue of "Friday" magazine. The Johnny's Jimusho idol singer was seen picking Nishiyama up at her Tokyo apartment and taking her for a night drive. The magazine said that the couple had also been spotted together a steak restaurant last month.