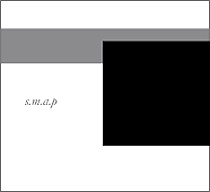 SMAP (profile) have broken the 10-million barrier with the strong sales of their latest album. "Super.modern.artistic.performance" is their 18th album and first in more than two years, and entered the latest Oricon album chart at No.1 with first-week sales of 214,000. It's their fourth No.1 in a row and tenth overall. Their total album sales make them just the second Japanese vocal group (after Chage & Aska) to reach 10 million, while they reached that number of singles sold way back in 1997. The new album was released Sept. 24, the same day that SMAP started their latest concert tour at Tokyo Dome. They play the last of six nights at the 55,000-seat venue tonight, the most shows at the dome in one tour by any Japanese artist. Meanwhile on the singles chart, Morning Musume (profile) have seen their cover of the Pink Lady (profile) hit "Pepper Keibu" reach No.3, beating the No.4 rank of the 1977 original.
• X Japan's Yoshiki is the latest person to have a go at the Sumo Association. He was at the Ryogoku Kokugikan in Tokyo on Sunday to watch his Mongolian friend and yokozuna (Grand Champion) Hakuho wrap up his eighth "yuusho" (tournament victory). After the Emperor's Cup and other awards were presented, Yoshiki was invited back to the dressing room for a photo session. Upon entering the room, which was packed with reporters and TV cameras, he was scolded by sumo staff for almost walking on the tatami flooring without removing his boots. Perhaps not realizing who the VIP guest was, staff also barked out orders such as "Hurry up!" and "Sit cross-legged here!" Though Hakuho later called and visited his friend to apologize, Yoshiki sent a fax of protest to the media and the Sumo Association. "I may have been living in the U.S. for a long time, but I know better than to walk on tatami in my shoes," he said. "Doesn't the Sumo Association know better than to treat its guests like this?" Sumo has already been beset by a series of scandals lately, the latest of which came just yesterday when young Russian wrestler Wakanoho gave a press conference and said that he would reveal details of bout fixing in an upcoming court case. Wakanoho (20) became the first ever active wrestler to be kicked out of sumo after he was arrested last month for possession of marijuana, and he is suing the Sumo Association for reinstatement.
• Taiwan-born talento Yinling of Joytoy (30) revealed yesterday that she and pro wrestling staffer Fujiwara Hayato (26) tied the knot on Saturday. The self-proclaimed "erotic terrorist" announced her engagement to the Zero1-Max employee back in April. A former soccer player, Fujiwara was Yinling's minder when she joined the Hustle wrestling troupe. They started dating two years ago after Fujiwara left to join another wrestling troupe.
• Appearing at a PR event in Tokyo yesterday, actor Ishida Junichi (52) came clean about some compromising photos published in the weekly magazine "Friday." One of Japan's most renowned playboys, a drunken Ishida was spotted sleeping on the street with a "beautiful woman." He said "Futoku no itasu tokoro," the Japanese equivalent of "mea culpa," adding that the woman had called him to apologize profusely.
• 15-year-old Kutsuna Shiori is the latest Pocky Princess, becoming the 50th image girl for Glico's popular chocolate snack. Since 1967, the job has helped boost the careers of such stars as Matsuda Seiko (46, profile) and Aragaki Yui (20). Also helping on the PR side are rock band Orange Range (profile). The new Pocky TV commercials with "Oshare Bancho, feat. Soy Sauce" will air from today. Kutsuna grew up in Australia, where her father still works, and returned to Japan just two years ago. She won a special award at a national young beauty contest in 2006.