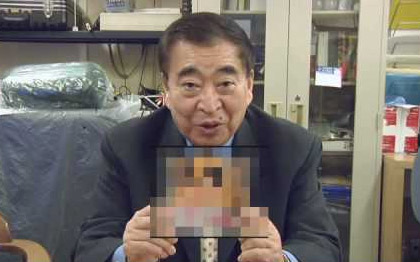 Leading showbiz reporter Nashimoto Masaru died of lung cancer at a Tokyo hospital last Saturday, it was revealed yesterday. He was 65. His daughter, minor talento Nashimoto Marina (30), declined to speak to reporters gathered outside the family home as she headed to a temple for her father's funeral.
Nashimoto spent most of his 40-year career as a reporter for TV Asahi before switching to TBS in 2005. He was a regular on many so-called wide shows, reporting on the various scandals and happy announcements from the showbiz world. He often butted heads with TV networks about what he could and couldn't reveal on air, which of course added to his public appeal. His image was so strong that he often landed the role of showbiz reporter in TV dramas and movies. In 2006, he used his fame in slightly different way, making his debut as a soft porn video director.
His battle with cancer was made public in June. Though he was hospitalized for the last couple of months, he maintained his showbiz news blog almost up until the end.