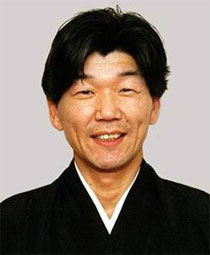 A former rakugoka is at the center of the latest drug arrest revelation. Ka Togan (52), who performed under the stage name Shofukutei Komatsu, was arrested at the end of June for use of amphetamines, it was revealed yesterday. He admitted to the charges and has already been tried at the Kyoto District Court. Ka first entered the world of traditional comic storytelling in 1972 but was kicked out in 1977. He spent several years as a manzai comedian before returning to rakugo in 1982. In 1997 he underwent surgery for stomach cancer and drew national attention as he walked the length of the country, performing in support of fellow cancer patients. He was arrested for stimulant drug possession later that year, but with the support of the popular Shofukutei Tsurube, he was able to return to performing. Financial problems surfaced in 2006 and he was let go by his management and effectively exiled from rakugo. The Kamigata Rakugo Association said that his erratic behavior had continued for several years. An ethnic Korean, Ka was born in Shiga Prefecture.
• Meanwhile it is becoming increasingly apparent that actress Sakai Noriko made calculated efforts to avoid the law up until her arrest on drug charges. Even as she went on the run following the arrest of her husband on August 4, her public image was such that the public had trouble believing that she could be a drug user. But as the facts of the case slowly emerge, it's becoming clear that she not only lied to police but also took deliberate actions to hide or destroy evidence. The fact that she turned herself in 6 days after her husband's arrest, which she blamed on a state of panic, ensured that a urine test was negative for drug traces. A later test on hair samples was positive, despite the fact that her hair was noticeably shorter than a week earlier. This is believed to have been in an effort to hide the length and regularity of her drug use, which she has claimed was infrequent and started just last summer. And her mobile phone, which she said she had thrown away after it broke, was found by police. They believe it was deliberately destroyed, and they are seeking her phone records from the mobile network operator.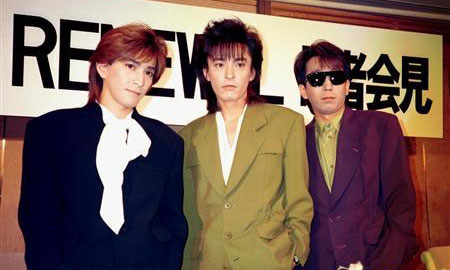 TM Network guitarist Kine Naoto (51, photo right) was recently involved in a minor hit and run accident, it was revealed yesterday. The musician was driving in Minami Aoyama district of Tokyo on August 10 when his wing mirror hit a pedestrian. Kine said, when he went voluntarily to police on August 15, that he didn't stop because he thought he had hit a lamppost. TM Network, made up of Kine, Komuro Tetsuya (left) and Utsunomiya Takashi (center), were a major pop band in the 1980s.