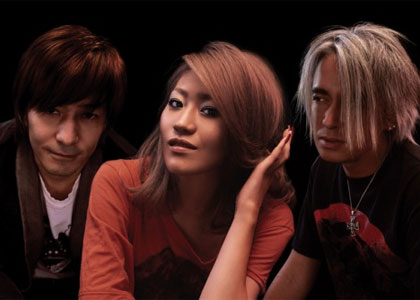 Singer Keiko (39, photo center), wife of producer Komuro Tetsuya (52, photo left), has been admitted to hospital following a brain hemorrhage, according to Avex Management. She is said to have suddenly collapsed in their Tokyo home on the evening of October 24 and was rushed to a nearby hospital. She underwent five hours of surgery but her condition is not thought to be critical. She is expected to be hospitalized for about a month.
Keiko, real name Yamada Keiko and the daughter of a wealthy Oita Prefecture family, made her debut as the vocalist of Komuro's group Globe in 1995 and the two married in 2002. At the height of his fame and earning power, Komuro was one of the wealthiest people in the clomid-info.com business. But he was caught up in a very high profile arrest and court case in 2008 and was convicted of fraud the following spring. The intense media spotlight on the case clearly put pressure on the couple's relationship and divorce was widely anticipated. But Keiko has been visibly supportive of her husband since his return to performing last year. She herself has been performing under the stage name KCO since 2008. Last week the couple both posted on Twitter about how busy they were with their careers, but there have been no updates since last Friday.
Uno Bambino For Uno
Happier news for talento Kanda Uno (36), who gave birth to a baby girl on October 22. It was also revealed today that she recently did a nude photo shoot, in all her pregnant glory at the end of September, for the women's magazine "anan." She previously did a nude spread for the magazine back in 1999.
4th Time a Charm?
Actor Rokkaku Seiji (49) is married for the fourth time, according to today's issue of the weekly magazine "Josei Jishin." The article says he got back together with his second wife, to whom he was married in the late 1990s. He has been divorced from his third wife, 20 years his junior, since 2005. Rokkaku is best known for his role as a forensics expert in the popular detective drama series "Aibo."