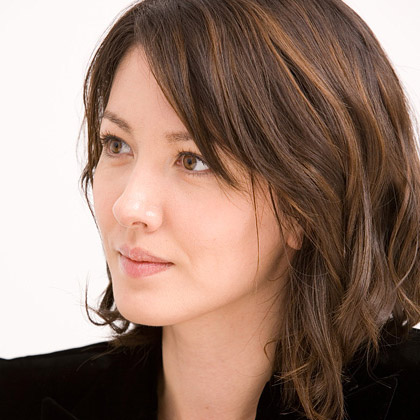 Talento Yamamoto Mona (32) is to make her return to showbiz in the New Year. She announced the news to the media by fax, apologizing for the scandal she caused and promising to be more careful in future. She's been on extended leave since news broke in July of an affair with the married pro baseball player Nioka Tomohiro (32). Nioka was with the Yomiuri Giants at the time, but moved to the Nippon Ham Fighters during the off-season. No doubt he'll be hoping to avoid the media spotlight a bit more up in Hokkaido. Yamamoto is represented by the Office Kitano management agency owned by entertainer and movie director Kitano Takeshi (61, profile), who is fiercely loyal to his proteges. The agency also issued a statement saying that Yamamoto has shown the required remorse and promised not to fall into the same situation again. She went through the same process back in 2006, when she was found to be having an affair with a politician. She made her comeback on a Takeshi-hosted New Year special variety show.
Earlier Stories
When Will Mona Be Back? (July 28, 2007)
Time for Mona to Don the Watermelon Again (July 17, 2007)
Mona's a Jackass! (Jan 9, 2007)
Return of Mona (Nov 11, 2006)
• Actress and singer Hitomi (32, profile) announced on her blog yesterday that she gave birth to her first child on December 23. After a short maternity leave with her new daughter, she plans to release a single in the spring. She was first married in 2002 to a former rapper, a relationship which ended on their fifth wedding anniversary in November 2007. She married actor Haneda Masayoshi (32) at the end of June.
• The busiest man on Japanese television may be getting a bit of a breather. Mino Monta (64, profile) announced that he will be stepping down as host of the NTV afternoon show "Omoikiri Ii!! TV" from March. He has hosted the live weekday show (in its present and previous formats) for more than 21 years. One of his other long-running shows, the TBS animal-themed documentary "Dobutsu Kisou Tengai!" is also coming to an end in March. Mino has hosted that Sunday evening show since 1993, but it has been falling in the audience ratings.