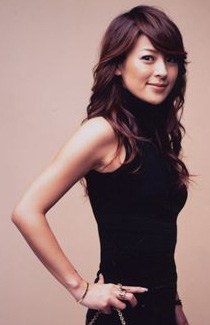 Entrepreneur and playboy Nojiri Yoshitaka (34) is to settle down with popular model Tanami Ryoko (32). The pair are planning to get married this summer. Nojiri is a member of the so-called "Hills-zoku", or Hills Tribe, the rich and famous people who live in the Roppongi Hills complex in central Tokyo. He is the founder of the wedding planning company Take & Give – Needs, which has facilities across the country and was listed on the Nasdaq Japan index in 2001. He has had a string of widely publicized relationships with celebrities. The most recent was with actress Shaku Yumiko (28), but they broke up last summer. Nojiri was also romantically linked with actress Umemiya Anna (34) after her brief marriage ended in 2003, as well as TV announcers Uchida Kyoko (30) and Takeuchi Emi (29). Tanami has been a model for magazines such as "JJ" and "Classy" and is considered a fashion leader for Japan's OL's (office ladies). She is also an actress, having made her movie debut starring in "Ame Yori Setsunaku" in 2005. Other Hills-zoku entrepreneurs who married celebrities include IT company owner Ozeki Shigeo (32), who married talento Yamaguchi Moe (29), and Cyber Agent president Fujita Susumu (33), who won and then lost the heart of actress Okina Megumi (27).
• Another soon-to-be trophy wife is talento Kanda Uno (31). She and pachinko company president Nishimura Takuro (36) yesterday announced plans to hold their wedding in the autumn. The pair had originally talked of marrying in April but their busy work schedules have been blamed for the delay in plans. Uno suggested that they would hold the ceremony at a Shinto shrine, as actress Fujiwara Norika and comedian Jinnaiu Tomonori did last month.
• Already married is comedian Takakura Ryo (26). His agency announced yesterday that he and indie band vocalist Rika (21) tied the knot on February 17 after an 18-month relationship. Takakura is one half of the manzai duo Sanbyoshi.