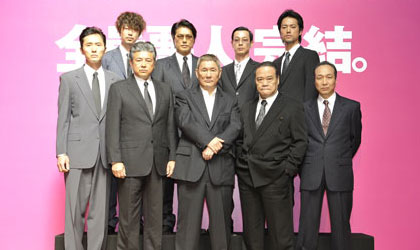 Japan Zone normally has a lot of time for outspoken comedian-actor-director Kitano "Beat" Takeshi (65), and we certainly wish him well as producers tout his upcoming movie at the Cannes International Film Festival. But his latest controversy, which will likely not get much attention from the mainstream Japanese media, is a disappointment. Kitano was a guest on the TBS current affairs show "Joho 7 Days, Newscaster," commenting on the groundbreaking statement by U.S. President Barack Obama in support of same-sex marriage. After watching footage of gay rights activists celebrating the news, Kitano said, "If you support same-sex marriage, then eventually you would support a marriage to an animal." He also speculated jokingly that the children of gay couples would be bullied.
Coming from a celebrity known for challenging Japan's more straitlaced social mores, the comments upset campaigners but the controversy was mainly confined to social rather than mainstream media. A statement by Tokyo Disneyland this week that it would allow gay couples to hold ceremonies on its grounds gave the issue renewed momentum and drew fresh attention to Kitano as a representative of Japan's old guard.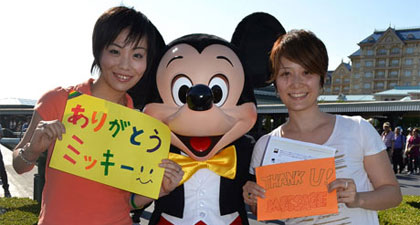 Among those pushing the issue via Twitter is Ishikawa Taiga, Tokyo assembly member and Japan's first openly gay politician, who was among those shown celebrating in the TBS program. According to several overseas news outlets, he thought the remark was unbecoming for someone of Kitano's global stature. "He is a world famous film director. It is disappointing that such an influential figure made that kind of negative comment. As a movie director, he must be a person with a great sense of imagination. I wish he had been able to put himself in the position of gay and lesbian people in society."
Meanwhile, any online search for news about Kitano this week brings up only reports that producers are in Cannes seeking buyers for "Outrage Beyond," his as yet unfinished sequel to 2010's "Outrage." The movie started filming in April and is due to wind up at the end of June. It's scheduled to be in theaters on October 6.