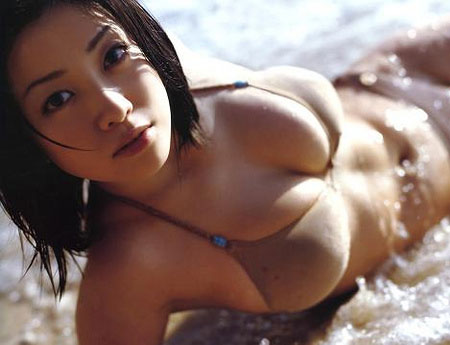 The Tokyo District Court has ruled that taking your clothes off in public is not the best way to get your life together after a drug arrest (no, this isn't a revival of the Kusanagi Tsuyoshi story). Komukai Minako (24) is a former teen pin-up idol whose career went off the rails in the last few years. She was arrested in January after a prolonged investigation of her use of stimulant drugs, and she was handed a suspended prison sentence in February. For someone well-used to appearing scantily dressed in public, her next move came as little surprise – she announced last month that she would strip at the famous Asakusa Rock-za theater in Tokyo's shitamachi district. But this week it was revealed that her former management agency, who cut her loose last September calling her unreliable and her behavior erratic, petitioned the court to forbid her appearance, scheduled for this Friday. They said she had agreed back in September not to pose for nude photos or make porn videos.
Earlier stories:
The Fall of the Bikini Model (Jan 26, 2009)
• Douchin Yoshikuni (30) of the J-pop duo Chemistry is a father yet again. He announced the news on the duo's official fan website that his wife, model and former talento Atsuko, gave birth to twins, a boy and a girl, on June 1. The couple have been married since June 2004 and already have two boys.