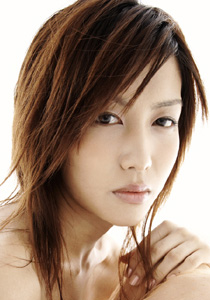 Singer-songwriter Nakamura Ataru (22) is to provide the theme tune for the upcoming "Gegege no Kitaro" movie. The ballad "Kaze Tachinu" will be released on July 9, three days before the movie opens in theaters. The song is Nakamura's second movie theme, after "Kaze ni Naru" was used for the movie "Sakebi" in 2006. A talented songwriter, singer and pianist, Nakamura initially received a lot of media attention as one of Japan's few transsexual artists. But an appearance on NHK's "Kohaku Uta Gassen" last New Year's Eve confirmed her status as a popular musician. "Kaze Tachinu" is an original composition, though it was also the title of a 1981 hit for Matsuda Seiko and the Japanese title of the 1979 Christopher Cross hit "Ride Like the Wind." "Gegege no Kitaro – Sennen Noroi Uta" is the second live action adaptation of the popular manga/anime, following last year's hit that made ¥2.3 billion at the box office. Wentz Eiji (22) again stars as Kitaro and is supported by an all-star cast.
" After a half century of hosting some of Japan's biggest stars, the Shinjuku Koma Theater is to close. Located in the heart of the Kabukicho entertainment district, the theater named after its circular stage opened in 1956. It played host to such legendary names as Misora Hibari, Kitajima Saburo and Yashiro Aki and at it's peak in the 1970s the 2,088-seat venue welcomed a million visitors a year. But that number has dropped recently, even with big productions like the show that launched Matsudaira Ken's "MatsuKen Samba II" or the Queen tribute "We Will Rock You." The last regular production will feature a cast of former top Takarazuka stars and run until December 22. The theater's swan song will be a New Year's Eve concert to be broadcast live on TV Tokyo. The closure also means the end for the smaller Theater Apple, the Shinjuku Koma Toei cinema, a bowling alley and restaurants. Management company Koma Stadium say they will work with the Toei movie studio, who own the land, the develop a new site from next year.
• Actress Kyono Kotomi (29) got married last weekend, it was revealed yesterday. She and her new hubbie, described only as 30-year-old theater staffer "A-san," registered their marriage at a Tokyo city office on Saturday. They currently have no plans for a wedding or reception.
• Tokio member Kokubun Taichi (33) has a new love in his life, according to today's issue of weekly magazine "Shuukan Bunshun." His partner is described as a beauty in her early 20s and the couple are said to be sharing Kokubun's Tokyo apartment. As usual, Johnny's Jimusho have denied that the two are anything more than friends. It's the first such rumor about Kokubun since he and singer Aiko (32) split up in August 2006 after an 8-year relationship.