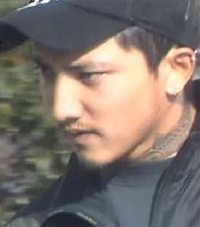 Former idol singer Goto Yuuki (21) was sentenced to time in prison by the Tokyo District Court yesterday. The judge handed down a sentence of five and a half years – prosecutors had sought eight years – for robbery and assault. Goto and two teenage associates were arrested last autumn after robbing construction materials from a Tokyo site on several occasions last year. In announcing the verdict, the judge said, "As the accused committed repeated crimes for fun and financial gain, motivated by selfishness and greed, there is no room for lenience." He added that Goto was "the ringleader, central to both the planning and the execution of the crimes." In one case a security guard was beaten and suffered a broken nose. Goto was charged with that assault, though he insisted that one of his accomplices did it. In addressing this, the judge said, "The accused's attitude is one of avoiding responsibility and as such he can't be said to have sufficiently repented." The younger brother of former Morning Musume member Goto Maki (22), Yuuki was briefly a member of the pop duo EE Jump back in 2001 but was suspended when caught drinking while underage. He later married – his wife was pregnant at the time – and they are expecting their third child in July. She was in the courtroom gallery with Goto's mother yesterday and he gave them a smile after judgment was handed down.
• Actress Miyazaki Masumi (40) has been divorced since last November, she reveals in today's issue of women's magazine "Fujin Kouron." She and her TV cameraman husband (54) married in Las Vegas in 1994 and, with their two children, lived in Los Angeles and Hawaii until Miyazaki returned to work in Japan in 2005. That led to tensions in the marriage and later that year she was diagnosed with breast cancer. Miyazaki debuted in 1983 and appeared in the popular "Bebop High School" movie series from 1985-88. Her career has also included soft porn movies and nude photo books.
• Avex held a party at the Cannes International Film Festival yesterday to celebrate its 20th anniversary. The company has recently been expanding beyond its usual music base into movies, and actress Takaoka Saki (34) was on hand for the announcement that she is to appear in a movie produced by Hollywood star Danny Glover. "The hariyama Bridge" is a joint U.S.-Japan production and is to be premiered at Cannes next year. The party also featured, among others, actor Oshio Manabu (30) and singer Suzuki Ami (26), and performances from Kyoto geisha Katsuno and shodo (calligraphy) artist Kaneda Sekijo.