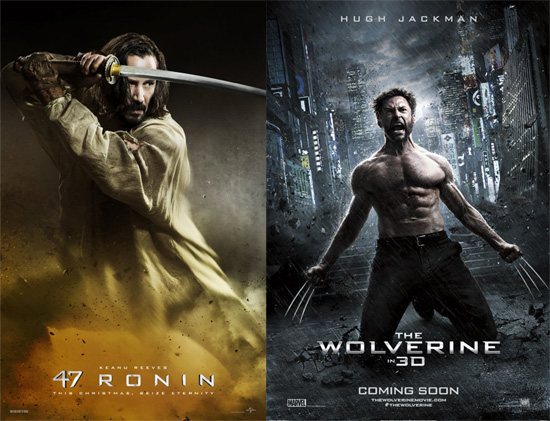 Here at Japan Store we deal mainly with individual customers who just love to stand out from the crowd in their jikatabi. We often get larger orders from theater and opera companies putting on a Japanese-themed production or just after a different kind of look. But every now and again we get a slightly different kind of order.
A couple of years ago we got an order from a movie production company that was buying up all sorts of Japanese items for an upcoming Keanu Reeves vehicle, featuring a cast that includes some of the most talented actors in Japan. Unfortunately the production of "47 Ronin" has been beset by setbacks and has still not hit movie theaters. But we're assured that it's on the way and that you'll be able to see a host of top stars wearing our jikatabi this Christmas.
If you just can't wait to see Hollywood-meets-Japanese-footwear, we also supplied jikatabi to the company that made the Hugh Jackman X-Men flick "The Wolverine", which is currently showing here in Ireland. We also recently shipped some items to Disney in California, who will be using them in the movie "Tomorrowland", planned for release next year.
And this week we've received some orders from a company based at Pinewood Studios in the UK. So far no official word on what the movie will be, but we here at Japan Store have our suspicions. And regardless of the movie, we're always happy to see our jikatabi being worn on the big screen.