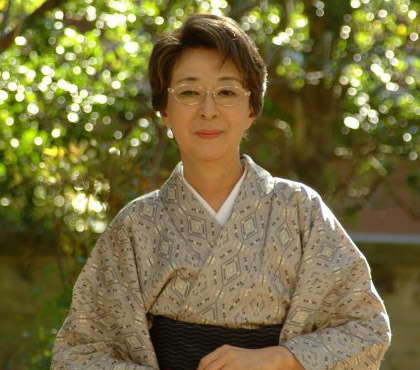 Actress Ikeuchi Junko died on September 26 of lung cancer at a Tokyo hospital, it was reported yesterday. She was 76. Real name Nakagawa Sumiko, she was working for the Mitsukoshi department store in Tokyo in 1954 when a friend persuaded her to audition for cover girl of the Sankei Graph magazine. As a result she was hired by the Shintoho movie company and she made her screen debut the following year. Along with the soon-to-be superstars Takakura Ken and Ishihara Yujiro, she won a best newcomer award at the first ever Motion Picture Producers Association of Japan awards in 1956.
But the breakthrough that made her a household name came on TV. In 1960 she starred in the Fuji TV drama series "Nichinichi no Haishin," which created her image as the nation's housewife and also started the boom in TV dramas that continues to this day. With the 1965 TBS series "Onna to Misojiru" she set the standard for an actress who could bring in high audience ratings. She played the role of a geisha in the "Shacho" and "Ekimae" comic movie franchises that were a vehicle for actor Morishige Hisaya, but she also played serious roles such as the heroine in the movie adaptation of Matsumoto Seicho's novel "Kemonomichi."
In 1969 she took to the stage for the first time, a move that would see her work a lot in theater. Just this May, she appeared in a production of "Sanbaba" here in Nagoya at the Chunichi Gekijo theater. In the late 1950s she was briefly married to vaudeville actor Yanagisawa Shinichi but she remained single after they divorced in 1958. In 2002, she received the Medal with Purple Ribbon, given to people who have made important contributions to academic fields, arts and sports.