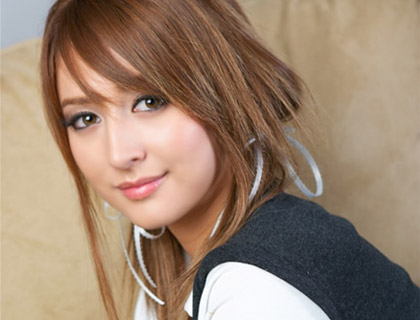 Talento and singer Leah Dizon (24) has headed back home to the U.S. as a single mother. It was reported yesterday by her management agency that she and her Japanese stylist husband divorced at the end of last year. Dizon returned home with their infant daughter and is said to be studying acting in the hope of returning to work in Japan.
The half French-American, half Chinese-Philippina Dizon was born in Las Vegas and raised in Los Angeles but long harbored a dream of becoming a star in Japan. She started by blogging with photos of herself in cosplay outfits, which caught the attention of agencies in Japan. Through the release here of photo books she built up enough of a fan base that when she made her official recording debut in February 2007, it was a smash hit. Singles and an album followed and Dizon seemed to be gaining a real foothold in the Japanese market. But a shotgun wedding in October 2008 and the birth of a baby girl six months later put her career on hold and she never regained that momentum.
Named after the Star Wars character Princess Leah, she was touted as a U.S. import into the talento world. She was often referred to as the "gravurekai no kurofune" or "Black Ship of the Pin-up World," a reference to the so-called black ships of Admiral William Perry that helped end Japan's centuries of isolation in the mid-1850s.