What is a Quinella in Betting? Definition and Best Strategies to Play
April 20, 2023
You might have heard about the quinella term from popular online halls like Hellspin and wondered about its meanings in the gambling context. We will explain what it is in the horse race betting vocabulary, how profitable it can be, and how best to use this type of bet to your benefit.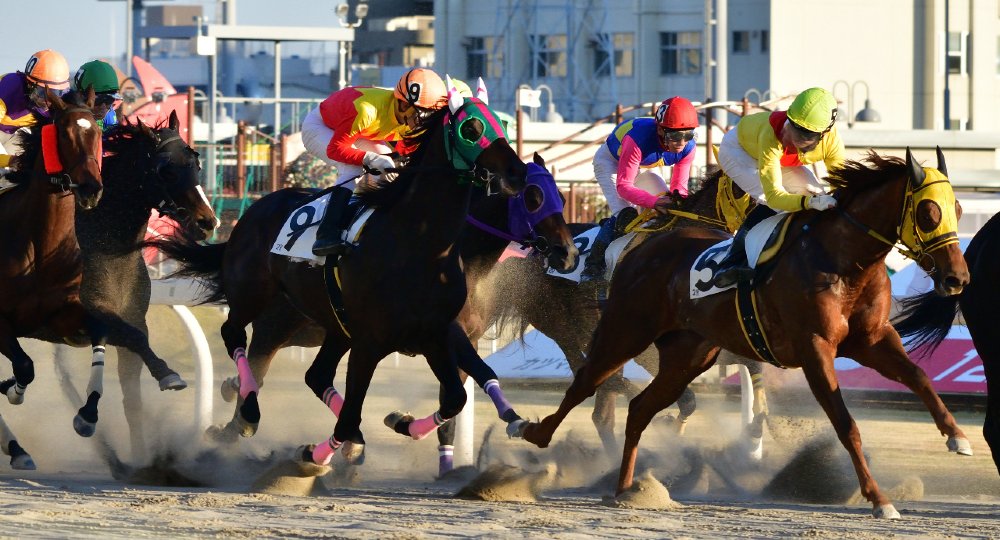 Quinella is one of the many forms of betting on horse racing in Japan.
Definition of Quinella in Betting
Quinella is a well-defined type of bet that is most commonly associated with horse racing on top-notch betting sites. It consists of predicting which two horses will finish the race in the top 2 spots, without having to correctly guess the order in which they cross the finish line. This is the main distinction between quinella bets and similar combination bets such as exacta or trifecta. These require correct prediction of each horse's placement and typically cost more per horse.
The JRA (Japan Racing Association) defines it simply as follows:
QUINELLA: When you bet two horses for 'Quinella', you win if you pick the first and second finishers by horse-number in either order. This is available when there are nine or more horses in a race.
Why You Should Always Choose a Quinella Bet
The popularity of quinella betting on racetracks in Australia is no accident – this type of bet has several clear advantages. Bettors who use a quinella with a clear goal are up to be rewarded for their foresight and strategic acumen. Here are the most common situations in which it is wise to place quinella bets by the shared opinion of experts:
There is more than one favourite to win the race
More than one horse in a race offers promising betting odds
A bettor wants to increase the value of a bet while keeping the costs reasonable
A bettor wants to maximise the value of each dollar wagered
A bettor likes to employ a more complex strategy with multiple horses
How to Use a Quinella Strategically
If you are interested in using a horse racing quinella wager to improve your chances of winning big money, you should probably start by carefully analysing the odds offered by top sports betting sites. This should allow you to identify whether there are any undervalued horses that stand a decent chance of challenging for the top spot.
After comparing the offered quinella odds with your own estimation of each contender's strength, you can deduce whether this type of bet makes sense or not.
You shouldn't automatically play a quinella if you are unsure which horse will finish first. Quinella betting is only profitable if the right conditions are in place. If you feel strongly that you can predict a winner with a high level of certainty, you might get better odds by going for exact placement which is known as the exacta bet. A quinella is best used as a hedge in situations where multiple favourites are present, or as a way to include several possible winners on the same ticket.
Use These Examples of a Quinella Bet as Your Guide
Quinella might sound more complicated in theory than it really is in practice. Let's make a simple example to show how to make a quinella bet work in your favour and what is there to gain by choosing it over any alternatives.
To place a quinella bet, it's enough to simply choose two runners appearing in the same race, i.e. horse #2 and horse #4. Since the order of finish doesn't matter, this bet will win if #2 wins and is followed by #4, or if #4 wins ahead of #2. In both cases, the amount of your win would be exactly the same.
The cost of the bet is determined by the number of horses picked but is typically lower than when picking horses to finish in exact order. Of course, to calculate the payout it's necessary to consider the winning quinella odds, so including a surprise top finisher on your ticket may still yield a large profit.
Different Types of Quinella Bets Defined by Punters
Just when you thought you learned how a quinella bet works, we'll show you a whole other layer of strategy that can impact your chances of winning. To become a true master of horse race betting, memorise the available forms of the quinella wager.
Standard Quinella
This is a very straightforward option – a bettor chooses two contenders to finish in the top two spots for a particular race in no particular order. Standard quinella is sometimes called a straight quinella.
Boxed Quinella
The range of possibilities greatly expands with a boxed quinella. This form of bet allows the punter to pick as many horses from the same race as he likes, with the cost of the bet increasing with each additional selection. As with the standard quinella wager, the order of finishing has no bearing on the betting outcome.
Standout/Banker Quinella
A Standout quinella is another option to consider. It provides a combination of benefits afforded by the previous two types. It lets the player pick more than two horses but requires him to select one that must finish in the top two in order for the bet to be successful. A bet with those conditions is also known as banker quinella or wheel quinella.
How Much Can You Earn on a Winning Quinella Bet?
In general, quinella bets are quite lucrative and promise better risk-to-reward ratio than most other horse racing bets. Most importantly, there is no upper limit on the amount you can bet in this way, so the potential earnings can be quite large. A bettor can decide how much to risk based on the quinella odds and the evaluation of the chances that each horse has for a high-placed finish.
Historically, there had been numerous examples in Australian horse racing when winning quinellas returned astronomical sums for the bettors who correctly recognized the favourites. The amount will still be smaller than if the correct order was predicted, but considering the lower risk quinella can be among the most profitable options. However, the costs can escalate quickly if the quinella pool of selected horses is too large.
Final View on Q-Horse Betting Strategy
It's not very hard to understand how to place a quinella wager, but learning the nuances of this betting format and discovering smart ways to maximise the payout might take some time. Since most bookmakers operating in Australia offer this possibility, bettors can try out this type of bet practically whenever there is a race going on. It's important to remember that quinella is not always the most sensible bet and to be very selective when to use it. On the other hand, in the right race a quinella bet could be the perfect device to win a large amount of money while taking only a moderate risk.
---
Related content