A Guide to Healthcare Jobs in Japan
It's a well-known fact that the Japanese way of life is connected to its high life expectancy. While a lot of this may be due to the overall culture and mentality of those living in Japan, the country's healthcare system is considered to be a positive factor, too, with inexpensive healthcare options and health insurance being a legal requirement.
This way of life and the dependable healthcare system may also be the reason that many people from other countries seek healthcare job opportunities in Japan. While the country is a popular destination for those seeking to teach English abroad, if healthcare is where your passions lie, or if you already have a qualification in healthcare, you may be considering your options for opportunities in Japan.
Here's what you need to know.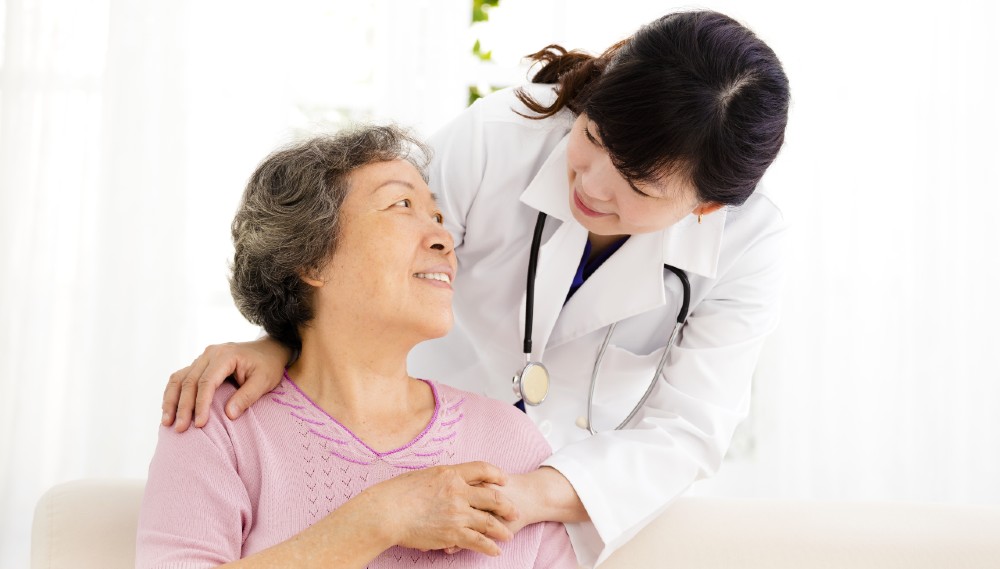 With its aging population, Japan's healthcare needs will only increase in the future.
Are Healthcare Jobs in Japan in High Demand?
Understanding the job market in another country means understanding the likelihood of you finding an opening and knowing which jobs are in the highest demand. These are exceptionally important (and transferable) skills to any country in need when it comes to healthcare.
Regarding which healthcare positions specifically will be most in-demand, this will depend on the time of your travel, as demand can continually change. So it's a good idea to research this ahead of time in relation to the date and year you're looking to travel.
As an example, nurses are known to have been in short supply in recent years, as discussed by the Japanese Nursing Association, which means a trained nurse during this time could have more success in finding job postings and opportunities.
Additional Skills
Working in another country naturally means you need to dedicate time and effort to other skills, such as learning about the culture, customs and also learning the language.
Any medical professional who is also fluent in Japanese or who has a firm grasp of Japanese regarding medical terms may have more job potential than those who have yet to learn the language. You may even want to live in Japan for a while before undertaking any work so that you can familiarise yourself with the culture and learn the language whilst over there.
It may be that some medical positions don't require you to be able to speak Japanese, but it may give you the edge in a competitive market. Otherwise, simply search for those jobs only which don't require Japanese as a language.
Online Learning Whilst Living in Japan
Suppose your move to Japan isn't going to be permanent, and you're perhaps simply seeking an opportunity to gain medical experience in a different country. In that case, you may also want to think about your plans for when you return to your home country.
Online learning for the medical profession is a great way to take your studies with you, no matter where you're living. If you're preparing for a new job role for when you return, you can study for this whilst living and working in Japan.
If you're a Registered Nurse working in Japan looking for their next career step, there are many online options for you, such as neonatal nurse practitioner programs online if you're interested in infant care, or maybe even a family nurse practitioner career path.
Courses like this will best prepare you for your return and your next career options.

Japan has an enviable universal healthcare system.
What is the Healthcare System in Japan? How Does it Work?
Japan operates under a
universal healthcare system
, which requires each resident to have health insurance by law. The government does try to work with affordable medical fees to ensure that all citizens have access to inexpensive healthcare.
Additionally, households can expect a threshold in terms of medical prices, meaning that low-income households that exceed their threshold could have the excess expenses covered by the government.
The universal healthcare system is also available to those non-Japanese citizens who are planning to stay in the country for a year or longer - meaning if you were to take on a medical employment position within the country for 12 months, you would have access to the same healthcare system, too. You can also purchase prescription glasses online.
Gaining a Medical Job in Japan
To get a healthcare position in the country, you will need to undergo and pass a written Japanese medical exam. This should be studied and undertaken at an official medical school in Japan. This is applicable for those who are seeking a healthcare position in Japan but who don't yet have a medical license.
You will also need a medical license to permit you to work as a medical professional in Japan, as well as obtaining a working visa, which will allow you to relocate to the country for the required amount of time to fulfill your job role or look for work.
If you are already trained as a medical professional in your home country, such as a doctor or nurse, and have already obtained your medical license, you will still be required to take the final exam in a Japanese medical school. However, you may not need to study in a Japanese school before the exam.
It is best to research the specific rules and regulations in Japan with regard to the particular role you will be looking for, as this could vary depending on the medical profession or department.
Living and Working in Japan
As a final thought, here are some general tips for living and working in Japan if you have never relocated to this country before or you aren't familiar with the culture.
Secure any necessary visas ahead of time. This will help to save stress and delay knowing that your visa is already arranged for when you step off the plane.
Arrange your budget. It's important to understand the cost of living in Japan ahead of time so that you can work out currency exchange and arrange your finances, including emergency savings.
Japan doesn't have a uniform climate. When thinking about what to pack and how to dress, thoroughly research the area where you intend to work and live, as the climate can vary greatly depending on where you are in Japan.
Related content