How Accurate Is Japanese Culture Celebration Around The World?
For many, Japan is a dream travel destination. With its rich culture, cherry blossom trees lining the streets and larger-than-life characters, it's no surprise that many people want to experience it for themselves. When thinking of traveling to Japan, it is important to remember all of the essentials, such as healthcare and planning your activities. When organising healthcare before your trip to Japan, it is important that you fill in your ehic card renewal well in advance, as it takes a considerable amount of time to be processed and sent to you. But in the meantime, how do you experience the Japanese culture?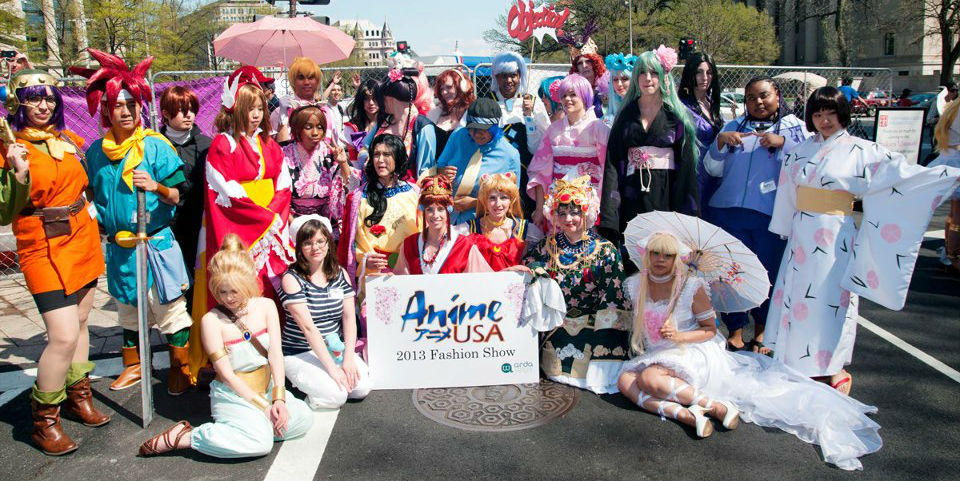 Cosplay participants at the DC Sakura Matsuri festival
You'll be thrilled to know that the world is full of cultural celebration and here, we'll take a quick look at how accurately Japanese culture is celebrated globally and how this has contributed to the huge increase in its popularity as a tourist destination in recent years!
The World's Take On Japanese Culture
Japanese culture is becoming more and more widespread in the 21st century, with anime and manga becoming increasingly popular around the world as a form of entertainment. Of course, there's also the popularity of sushi and other Japanese dishes, pop art icons like Takashi Murakami, and plenty of other Japanese traditions that have been adopted by the rest of the world.
A prime example of this is the use of floating lanterns. Within Japanese culture, these floating lanterns are used as a representation of someone's soul leaving this world and journeying into the afterlife. This has been adopted in other parts of the world as a celebration of a life and the passing on of a spirit, and is often used as a tribute to represent them. This is a significant change from how many Japanese traditions that have been adopted by the rest of the world but slightly altered or adapted to different lifestyles. Some traditions have become lost in translation, with many Japanese national holidays either uncelebrated or in a slightly altered form.
In addition, many Japanese TV shows and animes have been translated into English or feature English subtitles, a popular recent example of which being Pokemon. With its vast popularity worldwide and extremely recognisable characters, it is no surprise that for many, it has become a major contribution to them wanting to actually travel to Japan.
Stereotypes
Although people around the world have begun to adopt some Japanese traditions or study its culture in depth, for many Japan is still the stereotyped world of bright colours and innovative technology. Although these are indeed present in Japan and inform its culture, they do so mainly at the surface level and do not, by themselves, truly represent the culture. While they may be good for tourism to Japan, they do perhaps take away from the many subtleties of its tradition and overshadow the vast history and natural beauty that Japan has to offer.
This, therefore, has an effect on how Japanese culture is celebrated around the world, which tends to be slightly less accurate and clouded by popular anime characters, rather than incorporating the country's beautiful landscapes or centuries of ancient history.
A food stall selling Teriyaki Balls at the Cherry Blossom Festival at Roosevelt Island
Food and Art
As interest within Japanese culture grows, so too do the opportunities to experience it. With many museums around the world playing host to Japanese art exhibitions, they accurately represent an aspect of Japanese culture that is potentially overshadowed by the aforementioned bright colours and animated characters. Steeped in vast history and a bewildering array of World Heritage Sites, Japan is arguably one of the most culturally rich places in the modern world.
As well as having more than its fair share of art and culture, Japan has also offered us many opportunities for new and diverse food choices. For many sushi has become an everyday staple within their diet, no matter where they are in the world. As sushi becomes increasingly popular, it is beginning to be sold not only at the ever-increasing sushi stores popping up around the world but also within conventional supermarket chains, making it more accessible for all who wish to try it. But is the sushi bought from a supermarket chain as "authentic" as something served in a fancy restaurant?
So, in summary, while some elements of Japanese culture are accurately represented elsewhere around the world, they are quite often overshadowed by the pop culture stereotypes. And this can distract people so that they miss out on the country's natural beauty, the rich history of Japanese culture and its heritage that stretches back through generations. With all this in mind, it is important to immerse yourself in the culture when actually travelling in Japan itself, in order to get the most out of your trip. Happy Travelling!
---
Related content