Airport Parking - Narita
How To make sure your car is safe when travelling abroad

ABC Parking at Narita International Airport
One of the trickiest parts when booking a flight from Narita is working out how you intend to get to and from the airport. It's one thing if you're travelling alone, but it can be somewhat stressful if you're travelling as a family with a number of small children, who can be quite restless, and you're trying to get everybody to the airport. Furthermore, the chances are you'll have lots of bags you're taking with you too. This could be quite difficult if you're travelling to the airport by train. If possible, it is always better to travel to the airport by car as you have everything you need already with you in one convenient place.
Of the 175 airports throughout the country of Japan, Narita is the largest international airport that handles over 100,000 landings and serves over 30,000,000 passengers every single year. So as you can imagine, Narita can get very busy, especially during peak times of the year. If you're planning to fly from the top Japanese airport, here are the main types of parking available and tips on how you can look for the best deal.
Long Term
First opened in 1978, Narita Airport was built in the middle of a number of rice fields. This left an area of land that local residents have since converted into a car park. There are a number of companies that provide long term parking services, and you can use Airport Parking which compares airport parking companies prices. The average price is around ¥3,000 per day and includes a shuttle bus service that takes you from the car park to the airport and back on your return. Overall the price per day decreases the longer you use the car park for, so you'd be paying less per day for a 14 days trip than you would for seven.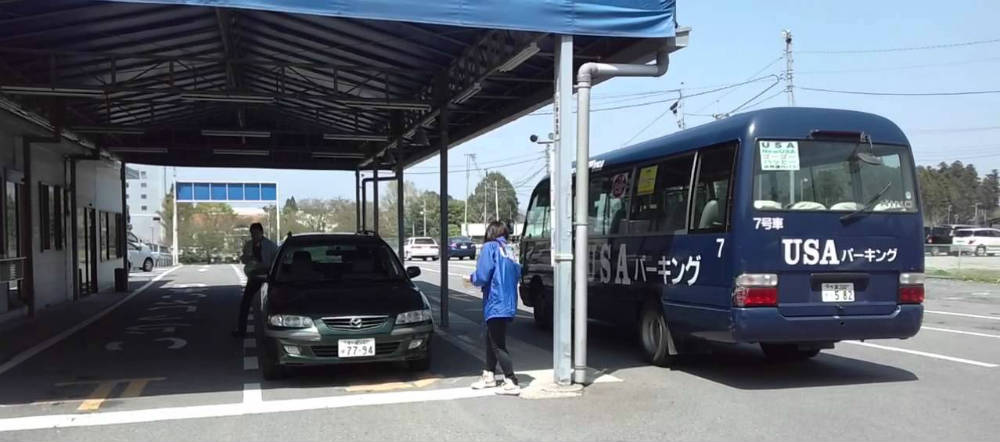 USA Parking at Narita International Airport
USA Parking
The largest car park in Narita, USA Parking offers two different parking services for their customers. The first of which is very similar to long term parking, where you park your car and then travel by shuttle bus to and from the airport. Alternatively you can arrange for your car to be picked up from the airport on your departure date, and then have you car sent from the car park to the airport upon your return. If you'd prefer to have your car collected and dropped off, you'll need to book this well in advance as it is a limited service that can allow for up to 30 cars per day. They're open from 4:30am, provide a free car wash service, and you can also book for your car to be washed and valeted while you are away.
---
Related content