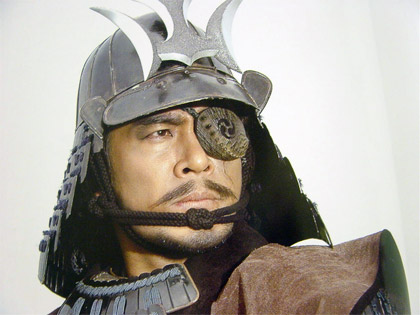 Actor Uchino Masaaki (42) has got himself into a double scandal, and on his birthday no less. More than 100 reporters waited outside the Le Theatre Ginza yesterday to ask about photos published in this week's issue of the weekly magazine "Friday" that allegedly show him drinking and driving on more than one occasion, and in a romantic clinch with a married woman. The magazine says that, on his way back from rehearsals for "Ilias," his current stage production, he stopped at a convenience store and downed a can of "happoshu" (low-malt beer) before continuing home. On another occasion he allegedly drove home after eating and drinking alone at a Chinese restaurant. Management for Uchino released a statement saying that he had a driver at the time. And without any way to test his blood alcohol level now, the actor will not face any police investigation. But just last summer the drink-driving law was strengthened so this incident will not be treated lightly.
Meanwhile, Uchino will have a harder time wriggling out of the other scandal. It was reported earlier this year that he is separated from Ichiro Maki (45), his wife of four years, with whom he has a 3-year-old daughter. But the other woman in the magazine photos, taken in mid-August, is also married.
Uchino is a highly regarded actor who made his stage debut while a research student at Waseda University in 1995. His popularity grew the following year after he appeared in an NHK morning drama series. Other major roles on the conservative network came in "Semishigure" (2003) and the 2007 taiga drama "Fuurinkazan" (photo).