Japan Entertainment News - December 2006
| | |
| --- | --- |
| Happy News All Round | December 29, 2006 |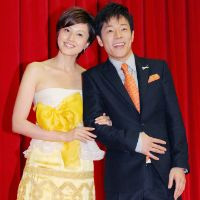 Actress Fujiwara Norika (35) and Yoshimoto comedian Jinnai Tomonori (32) have finally made their engagement "public". Late Tuesday night, the pair appeared together in public for the first time since rumors of an engagement first surfaced more than a month ago, and yesterday Fujiwara acknowledged it for the first time on her blog. She also explained why they have chosen to get married at Ikuta Jinja shrine in Kobe. Both celebrities hail from the city and the shrine is where Fujiwara attended her high school graduation party. Jinnai is also an annual visitor to the shrine, which was rebuilt after it was badly damaged in the Great Hanshin-Awaji Earthquake of 1995.
• Rock vocalist Matohara Naoto has revealed that he recently got married. The front man for rock quartet Under Graph announced his marriage on the band's official website yesterday. He gave no mention of his new bride's age or what she does, but said they had been together from the band's indie days. The members started playing together in 1997, though Matohara and guitarist Asa Ryosuke have known each other since 1982 when both were in kindergarten, and they formed the band in 2000. They made their major label debut with For Life Records in 2004. Their first single, "Tsubasa", made the Oricon Top 10 in its 20th week of release.
• Actor Fujiki Naohito (34) is a father. His wife gave birth to their first child in mid-December and they registered the birth yesterday. The couple married at the end of last year after a long relationship.
Interesting story? Then add it to your favorite social site:











| | |
| --- | --- |
| Hotei Unplugged | December 27, 2006 |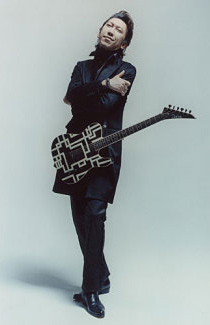 Legendary rock guitarist Hotei Tomoyasu (44) is to be just the fifth Japanese artist to appear on MTV Unplugged. His acoustic performance, to be recorded in Tokyo, will be shown on January 31. He will be joined by friends from the U.S. and the U.K., most likely including ex-Stray Cat Brian Setzer and possibly Jesus Jones. Starting with Chage & Aska in 1996, the only Japanese musicians to appear on the show are Utada Hikaru, Hirai Ken and Yaida Hitomi. Hotei became one of Japan's leading musicians as a guitarist with legendary 80s rock band Boowy.
Interesting story? Then add it to your favorite social site:











| | |
| --- | --- |
| Comedian's Brush With Death | December 26, 2006 |

Veteran comedian Kato Cha (63) gave a press conference yesterday to talk for the first time about his recent brush with death. The media had covered his hospitalization since October 30, but there was no official explanation regarding the nature of the problem. Kato revealed that he underwent major bypass surgery, lasting almost ten hours, in November for Stanford type A aortic dissection, the circulatory condition that killed postwar showbiz icon Ishihara Yujiro. During the surgery, Kato's body temperature dropped to just 23 degrees and his heart stopped for almost three hours. Kato was fighting for his life for two weeks and lost some 9 kilos while in the keio University Hospital. Often at his side was his ex-wife Suzuko (45), who he divorced in 2004 after 18 years of marriage. Kato is due to be released from the hospital on Friday and says he plans to return to work in the spring after undergoing extensive rehabilitation. Flanked at the press conference by two doctors, he did one of his famous sight gags and promised to return to his "baka" (idiotic) ways as soon as he was healthy.
Interesting story? Then add it to your favorite social site:











| | |
| --- | --- |
| New Kings of Comedy | December 25, 2006 |
Manzai duo Tutorial are the new kings of comedy. Yesterday, they won the M-1 Grand Prix, an annual knockout competition to decide the best up-and-coming comedy act in the country. After a series of events to whittle down the original 3,922 acts, the final was televised live from TV Asahi's studios in downtown Tokyo. With Tokui Yoshimi (31) as the "boke" (funny man) and Fukuda Mitsunori (31) as the "tsukomi" (straight man), the duo debuted in 1998. Like many of Japan's top comedy acts, they hail from the Kansai region and speak in the its distinctive Kansai-ben dialect. Among the panel of judges for the event was top comedian Shimada Shinsuke (50), who described the pair's act as "perfect". Equally impressed was Downtown's Matsumoto Hitoshi (43) who said they were so good that "they probably knew they were going to win". The duo won ¥10 million in prize money and will undoubtedly see a lot more TV work coming their way.
• Talento Wakatsuki Chinatsu (22) returned to work on Saturday. She had been convalescing after suffering from exhaustion and stress due to a heavy workload. Also making a recovery is veteran comedian Kato Cha (63), who is due to leave hospital today. He had been undergoing treatment since the end of October, though the nature of his ailment has not been made public. Meanwhile, actress Tsuchiya Anna (22) came down with the nasty Norovirus over the weekend, causing her to cancel much of her planned work schedule. Though she has yet to recover fully, she attended seven different events to promote her upcoming movie "Sakuran".
• The Tokyo home of singer/songwriter Furuuchi Toko (34) was broken into at the end of last week. Several watches and items of jewelry worth about ¥600,000 were stolen.
Interesting story? Then add it to your favorite social site:











| | |
| --- | --- |
| Kumi's No.1 Again | December 22, 2006 |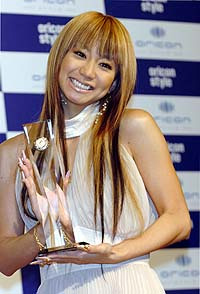 Sexy songstress Koda Kumi (24) has had an amazing year. And chart company Oricon have recognized that, awarding her the trophy for the artist with the biggest sales for 2006. With 12 consecutive Top 10 singles and her second greatest hits album, she amassed a whopping ¥12.7 billion in sales for the year. It proves that she is a real contender for the title of Japan's top female artist. Her main rival remains Avex label-mate and sempai Hamasaki Ayumi, the last female artist to break the ¥10-billion mark in 2003. Koda is in the sixth year of her career, which started out in the club scene. She has built a reputation largely through branding herself as a sex symbol, helping create the new adjective "ero-kakkoii" (sexy cool).
• Visual-kei musician and producer Matsuura Tadashi (30) has been penalized for tax evasion by the Wakayama Prefectural District Court. Over the last three years he is said to have underpaid by ¥46 million in income tax. Performing under the stage name Kisaki, Matsuura is the leader of the band Phantasmagoria. He said in a statement that the band's popularity has been on the decline, and he tried to avoid paying taxes to protect his financial future. With penalties, Matsuura has been ordered to pay ¥64 million to tax authorities.
• Hip hop group Rip Slyme performed a free concert for 10,000 fans at the Nippon Budokan yesterday. They were joined on stage by m-flo's Verbal and rap group Schadaraparr, who took part in their latest album "Epoch". Also making a comeback was member DJ Fumiya, who took a year off to recover from a nervous condition known as autonomic ataxia. Rip Slyme played a similar free gig at the venerable venue back in 2002.
Interesting story? Then add it to your favorite social site:











| | |
| --- | --- |
| Three Sad Losses | December 21, 2006 |

It was revealed yesterday that veteran actress Kishida Kyoko recently died of a brain tumor at a Tokyo hospital. She was 76. Her ex-husband, actor Nakatani Noboru, died just last month. Kishida had been in hospital since January and was with her daughter and two grandchildren when she passed away last Sunday. One of the most versatile actresses of the postwar era, her most famous roles were as the "Suna no Onna" (Woman in the Dunes, 1964) and the voice of anime character Moomin. The daughter of a playwright, she was a successful stage actress who appeared in memorable performances of "Macbeth" and "A Midsummer's Night Dream". Her final stage role was as recent as October last year. "Suna no Onna" earned her worldwide acclaim when it won the Grand Jury prize at the Cannes Film Festival.
Veteran celebrity and politician Aoshima Yukio died yesterday. He was 74. A graduate of Waseda University, he first showed his multiple talents in 1966, when he wrote, directed and starred in the movie "Kane" (The Bell). He won the literary Naoki Prize in 1981 and penned many hit songs, including Sakamoto Kyu's often-covered "Ashita ga Aru Sa". He was perhaps the first celebrity to enter national politics, becoming an independent Diet member in 1968. In 1995, he was elected Governor of Tokyo but in his four-year term his most memorable achievement was to cancel the planned World City Expo '96. He ran for national office again in 2001 and 2004 but failed to be elected both times.
Comedian Nakajima Tadayuki died yesterday morning from leukemia. He was just 35. Together with "angry man" Takeyama Takanori (photo left, 35), he was just breaking into the big time in 2004 as the straight man of the duo Cunning when he was diagnosed with acute lymphoblastic leukemia. He had only recently married, in April 2004, and become a father the following September. He was hospitalized in December 2004 and, as we reported here in January 2005, he was expected to be back at work in about six months. He underwent a bone marrow transplant this summer and left the hospital, returning only as a day patient.
Interesting story? Then add it to your favorite social site:











| | |
| --- | --- |
| Kimutaku Declines Academy Nomination | December 20, 2006 |

Actor, SMAP member and Japan's No.1 heart throb Kimura Takuya (34) will not be accepting his nomination for a best actor prize at the 30th Japan Academy Awards. Kimutaku stars in "Bushi no Ichibun", the third in Yamada Yoji's trilogy of samurai movies. His decision means that the movie misses its chance to be represented in all 13 award categories. It is the first time an actor has refused a nomination, other than the rare occasion when it has conflicted with a work schedule. Johnny's Jimusho, which represents Kimura, said he "doesn't want to compete with other nominees". The agency also refuses its stars' nominations for Record Taisho awards as a matter of policy. "Bushi..." was only barely eligible for this year's awards, opening on December 1, the last day for which movies could be considered. It's been a big success, taking in over ¥1.7 billion at the box office. Several other of its stars have received nominations, including Dan Rei (35), Sasano Takashi (58), and Momoi Kaori (54). "Bushi..." is said to be Yamada's last samurai drama, despite the huge success of "Tasogare Seibei" (Twilight Samurai, 2003) and "Kakushi-ken: Oni no Tsume" (Hidden Sword: Demon's Talons, 2004).
Interesting story? Then add it to your favorite social site:











| | |
| --- | --- |
| Love & Laughter | December 19, 2006 |
Comedienne Tomochika (33) has a man in her life. The latest issue of women's weekly magazine Josei Jishin revealed that she and funny man Nadagi Takeshi (36) are romantically involved. Tomochika recently won a top Yomiuri TV comedy award, while Nadagi and the other four members of manzai group Plan 9 have advanced to the finals of the annual M-1 Grand Prix competition. The couple were spotted leaving the recent semi-finals of the event in Osaka together and Tomochika spent the night at Nadagi's home in the city. She has acknowledged the relationship, said to have started about five years ago, but says that they have no wedding plans yet. They are both doing well in their showbiz careers and plan on putting work before family life. The two will come together soon, as the pair are to team up as "Dylan & Catherine", with Nadagi taking on Luke Perry's character from the popular 90s TV drama "Beverly Hills 90210".
• Sunday's final of the Toyota World Club Championship got a respectable 20.5% audience rating, according to Video Research. The game featured the world's top player in Barcelona's Ronaldhino, though his heavily-favored team lost to a single late goal to Internacional of Brazil. The game got a higher rating than TV Asahi's weekend broadcast of the Figure Skating GP Final. In that event, local favorite Asada Mao lost her Saturday lead to end up with the silver medal on Sunday.
Interesting story? Then add it to your favorite social site:











| | |
| --- | --- |
| SHOCK: Announcer to Wed Baseball Star | December 18, 2006 |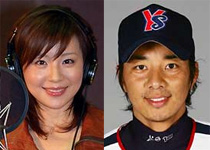 TV Tokyo's Ohashi Miho (28) had an announcement of a different kind on Sunday. She faxed the media to announce that she and Yakult Swallows infielder Shiroishi Noriyuki (33) got engaged on Saturday. The couple have been dating for about three years, and their relationship was revealed in one of the weekly magazines in 2004. They are expected to register their marriage early next year, but with spring training looming soon afterwards, a wedding is unlikely until after the baseball season ends. Ohashi, a former beauty queen at Sophia University, is a popular presenter on the TV Tokyo show "Sports Tamashii" as well as several variety shows. She worked as a reporter for the Athens Olympics as well as this year's World Baseball Classic in the U.S. and the World Cup in Germany. She says she plans to continue working after marriage and is aiming to report on the Beijing Olympics in 2008. Shiroishi is a graduate of Aoyama University and joined the Nippon Ham Fighters in the 1994 draft. He was traded to Yakult in 1998. It almost seems like the default marriage partner for a pro babseball player is a popular TV announcer. Some of the more famous examples include Japan's ace and newly-signed Red Sox pitcher Matsuzaka Daisuke and his wife, Shibata Tomoyo; former L.A. Dodgers pitcher Ishii Kazuhisa and Kisa Ayako; and Seattle Mariners star Ichiro and Fukushima Yumiko.
Interesting story? Then add it to your favorite social site:











| | |
| --- | --- |
| Beauty and the Beast | December 16, 2006 |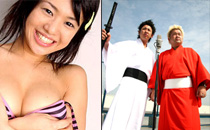 Just call them Tokyo Dynamite Body! This week's issue of weekly magazine Friday has revealed the romantic relationship between popular G-cup porn star Aoi Sora (23) and rotund comedian Hachimitsu Jiro (32). Weighing in at over 100kg, the tubby, peroxide funny man is one half of the up and coming manzai duo Tokyo Dynamite. The management agencies for both celebrities have confirmed the relationship and it seems the couple are already living together. Tokyo Dynamite, made up of Hachimitsu in red and Matsuda Daisuke in white, are with Kitano "Beat" Takeshi's management agency, Office Kitano, and Takeshi himself rates them very highly. The agency said in a statement, "It might seem strange, but the combination of Hachimitsu's masculine personality and baby face makes him very popular with the ladies. I guess they can feel safe with him." Aoi made her AV debut at the age of 18 and her popularity has enabled to start making the crossover to TV and radio. She has appeared in several TV dramas and has become a semi-regular on the variety circuit. She placed second in the female celebrity category in Internet search rankings for 2005.
Interesting story? Then add it to your favorite social site:











| | |
| --- | --- |
| The End of Gorie? | December 15, 2006 |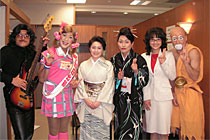 Is this the end of Gorie and the gang? The once hugely popular Fuji TV comedy show "One Night Rock 'n' Roll" is coming to an end due to falling ratings. The show started out in a late-night slot in October 2000 as "Ebunai Thursday", and its popularity earned it a shift to 10pm on Wednesdays a year later. After six years, it will come to an end with next week's edition. The show's team is centered around three popular Yoshimoto comedy duos, Ame Agari Kesshitai, DonDokoDon and Garage Sale, who have created a string of memorable characters. By far the most recognizable and popular of them is Gorie, a garish female character played by Garage Sale's Gori (34). Gorie became a fashion icon for teenage girls across the country, released a couple of chart-topping singles, and even got an invite last year to appear on NHK's New Year's Eve special Kohaku Uta Gassen. The show also spawned the pop duo Kuzu, made up of Yamaguchi Tomomitsu (36) and Miyasako Hiroyuki (35), who had a string of hits. Former pin-up girl Koike Eiko (26) showed her acting range and flair for comedy on the show, and this has helped her build a solid career that no longer depends on bikini shots. But the show also occasionally invited controversy. In 2003, a skit that made fun of Daiei Hawks manager and baseball legend Oh Sadaharu drew complaints from the team. An apology was swiftly issued but it was soon followed by another skit involving powdered baby's milk that this time led to manufacturers demanding an apology. And the show also became a victim of its own success, with each episode featuring ever more promotions for its increasing number of commercial spin-offs and tie-ups.
• U.K. company EMI is to take over full ownership of its Japan collaboration with Toshiba, which is selling its 45% stake in Toshiba EMI for about ¥21 billion. The company, formed in 1960 as Toshiba Ongaku Kogyo, handles such popular artists as Utada Hikaru and Matsutoya Yumi.
• New York police have arrested a former chauffeur for Ono Yoko (65) after he tried to blackmail her and threatened her life. Koral Karson (50) said he would sell photos and audio he secretly took of John Lennon's widow unless she paid $2 million.
• Popular Okinawan rock/hip hop group Orange Range finished off their 46-date national tour on Wednesday at the Olympic Gymnasium in Sendagaya, Tokyo. They entertained 8,000 fans with a set that ran to 25 songs. They are scheduled to appear on this year's Kohaku Uta Gassen by live feed from Okinawa.
Interesting story? Then add it to your favorite social site:











| | |
| --- | --- |
| Shochiku Chairman Dies | December 14, 2006 |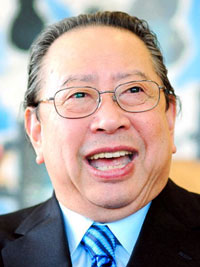 Nagayama Takeomi, chairman of Shochiku and the man who raised kabuki from the postwar ashes, died yesterday from leukemia at a Tokyo hospital. He was 81. Recognized by the government for his outstanding cultural contributions and a recipient of the Kikuchi Kan prize, Nagayama first joined Shochiku in 1947 while still a university student. He started in the management of the Kabukiza theater in Tokyo. He was a director of the movie and theater company by the age of 42 and became president in 1984. Among his friends and collaborators were author Mishima Yukio, a high-school classmate, a just about every kabuki star of the postwar period. He also helped raised the profile of kabuki abroad, bringing it to the U.S. (1960) and the former Soviet Union (1961) for the first time. He was also involved in many other forms of theater, from the avant garde to musicals. Among the latest Shochiku movie projects are Yamada Yoji's much-anticipated samurai drama, "Bushi no Ichibun", and the domestic release of "Lassie". The company runs the country's four main kabuki theaters in Tokyo, Osaka and Kyoto.
• The Broadcast Film Critics Association on Tuesday named Kikuchi Rinko (25) as one of six nominees for their best supporting actress award. Last weekend, Kikuchi was named by the National Board of Review in New York as the winner of their female Breakthrough Performance award for her role in the Japanese segment of "Babel". She shared that award with Jennifer Hudson of "Dreamgirls". Her performance as Chieko, a deaf mute high school girl dealing with her budding sexuality and her mother's suicide, has been described as "extraordinary and brave" and "compelling". The Brad Pitt-Cate Blanchett vehicle also stars the always excellent Yakusho Koji as Chieko's father.
Interesting story? Then add it to your favorite social site:











| | |
| --- | --- |
| It's (Still Almost) Official! | December 13, 2006 |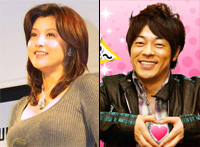 Actress Fujiwara Norika (35) finally announced the date of her wedding to Yoshimoto comedian Jinnai Tomonori (32). The media have been speculating about a date for some time since rumors of a wedding surfaced about a month ago. They held their official engagement ceremony at the Ikuta Jinja shrine in their hometown of Kobe last weekend. That made the shrine the almost automatic venue for the wedding. And indeed, sources close to the couple said yesterday that they will tie the knot there on February 25 (which just happens to be my birthday - a very good sign!). Fujiwara continued to stall on her blog yesterday, saying she herself was waiting for various details to be finalized before making an official announcement. The 1800-year-old Ikuta Jinja can hold about 200 people for a wedding ceremony, and the couple are likely to invite a lot of friends as well as family.
• An NHK director has been arrested for possession of marijuana, the latest of many scandals to hit the public network. Inose Hiroaki (46) was detained by police in the Tokyo district of Shibuya on Monday evening when found in possession of 7.1g of marijuana, which he said was for his own use. NHK say Inose was in charge of educational programming but had been on sick leave since September.It's Official!
Interesting story? Then add it to your favorite social site:











| | |
| --- | --- |
| More Praise for "Letters..." | December 12, 2006 |
"Letters from Iwo Jima" is building up steam. The second of Clint Eastwood's two WWII sagas has received more accolades in the U.S., being chosen as the top movie of 2006 by the Los Angeles Film Critics Association on Sunday, and ranked by the American Film Institute in their top 10 movies for the year. Like its companion piece "Flags of Our Fathers" it is a Hollywood project, but all the dialog is in Japanese. While this was thought to make it a rank outsider for any major awards, the talk about it competing for Academy Awards on February 25 is now building. Eastwood was in New York Sunday for a screening of "Letters..." followed by a reception at the Time Warner Center. Also there basking in the praise were star Watanabe Ken (47), his wife, actress Minami Kaho (42), and co-star Ihara Tsuyoshi (43). The movie opens in the U.S. on December 20, but it has already made a strong start at the box office here. It pulled in over ¥200 million on its opening day on Saturday and is expected to reach ¥5 billion, while "Flags..." totalled about ¥1.5 billion.
• On Sunday, actor Maeda Kouyou (38) ran the Honolulu Marathon and then limped to his wedding with comedienne Unabara Tomoko (34). Maeda hurt his leg during the 42.195km race but reached the finish line in seven and a half hours. Unabara was in tears as he crossed the line. The couple registered their marriage in Japan in August. Also running the race, for the seventh year in a row, was model Hasegawa Rie. She was disappointed to be a bit over her personal best time of three hours fifteen minutes.
Interesting story? Then add it to your favorite social site:











| | |
| --- | --- |
| Morning Musume ver. 8.0 | December 11, 2006 |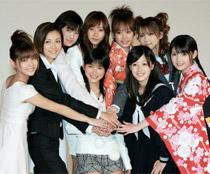 Welcome to Morning Musume version 8.0. 13-year old Mitsui Aika (photo center) is latest member to join the ever-changing lineup of one of the most successful J-pop projects of all time. She was chosen from thousands of hopefuls in the 8th round of auditions, bringing the group to a total of nine members. Mitsui will not take part in the group's planned Kohaku appearance on New Year's Eve, but will join them formally for their spring concerts.
Fujiwara, Jinnai Hold Engagement Ceremony


Actress Fujiwara Norika (35) and Yoshimoto funny man Jinnai Tomonori (32) have taken the first official step in their much publicized wedding plans. Though they have yet to make a public announcement, they took part in a traditional "yuinou" engagement ceremony at the Ikuta Jinja shrine in Kobe yesterday.Both families held a traditional exchange of gifts and cash. The gifts, in odd numbers of 5, 7 or more, are food items and other things thought to bring happiness and good fortune. The money involved is usually 2 to 3 times a company employee's monthly salary. With Jinnai estimated to make about ¥50 million a year, pundits have speculated that ¥100 million would be a suitably round figure! Over 100 fans mingled with dozens of reporters and TV cameras at the shrine hoping for a glimpse of the stars, who used "doubles" and several cars to throw people off the scent. Signs saying "Closed for construction" were placed on the gates to the shrine. Since the yuinou ceremony took place there, tradition dictates that Ikuta Jinja will also be the venue for their wedding ceremony, and February 25 is thought to be the most likely date (also happens to be my birthday - how much more fortuitous can you get!). The shrine has a history that goes back as far as 201AD, though it was largely rebuilt after the Great Hanshin Earthquake in 1995.
• Rock musician Awanokoji Sho got married on Thursday. He made the announcement on his official blog on Friday night, adding that his bride was an "ordinary person" (the usual expression for someone not in showbiz) that he met earlier in the year in London. He said they hope to hold a wedding ceremony next June. Awanokoji, vocalist of the six-member "yankee rock" band Kishiden, has recently found chart success as DJ Ozma and he is currently on a solo tour. In 2003, he was romantically linked with Puffy member Yoshimura Yumi (31), but they broke up at the end of last year.
Interesting story? Then add it to your favorite social site:











| | |
| --- | --- |
| The Return of Watermelonhead | December 09, 2006 |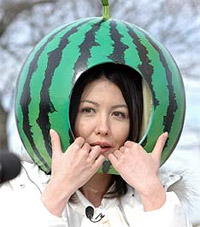 Newscaster Yamamoto Mona (30) just wants to put the scandal behind her. She got back to work this week for the first time since her affair with a married politician hit the headlines two months ago. At the time, she had just got her big break and joined the panel of the TBS late-night news show, "News23", hosted by veteran Chikushi Tetsuya (71). The scandal meant she had to step down from the post after less than a week on the show. The man who brought her back from the edge of professional oblivion was Kitano "Beat" Takeshi (59), whose Office Kitano represents Yamamoto. The comedian invited her to take part in his "20-kai Beat Takeshi no Warai Ultra Quiz", a popular quiz-variety show from the 90s that makes its comeback after ten years on New Year's Day. Probably the humiliation that is par for the course on the show - which in this case includes wearing a giant Watermelon head - will be seen as suitable punishment for her wayward behavior.
• Talento Carousel Maki (64) returned to her Tokyo home late Thursday night to find it ransacked. The house in Tokyo's Meguro Ward had been burglarized and ¥8 million-worth of jewelry and ¥3 million in cash had been stolen. The house was broken into through a first floor veranda door, and a safe on the second was forced open. Born Hirahara Tetsuo in Hokkaido, she underwent a sex change operation in Morocco in 1973. But it wasn't until 2004 that she was legally recognized as a woman with the name Hirahara Maki. The stage name Carousel comes from the name of a gay bar in Osaka where she once worked.
• Model/actress Kawahara Ayako (35) is romantically involved with a 46-year-old music producer, according to weekly magazine Friday. The divorcee and father of two was the man behind SMAP's 1998 mega-hit "Yozora no Mukou".
Interesting story? Then add it to your favorite social site:











| | |
| --- | --- |
| Hollywood Dreams | December 08, 2006 |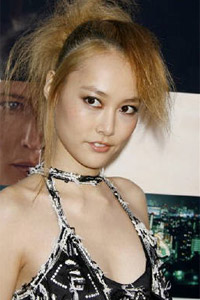 Good news for Japan's Hollywood dreamers. On Wednesday, the National Board of Review in New York named Clint Eastwood's "Letters from Iwo Jima" this year's best picture, and newcomer Kikuchi Rinko (photo, 25) was recognized for her role in "Babel". The success of "Letters..." in the first of the year's movie awards could herald a big award season ahead for the gritty WWII tale and star Watanabe Ken (47). Though an established Japanese star, surprisingly this is his first leading movie role. His career took off after he was nominated for an Academy Award in 2003 for his supporting role in "The Last Samurai". This time, he may be up against the likes of Forest Whitaker, who took the best actor award Wednesday for his portrayal of the late Ugandan dictator Idi Amin in "The Last King of Scotland". Pretty much an unknown at home, Kikuchi shared the female Breakthrough Performance award with Jennifer Hudson of "Dreamgirls". Her performance as Chieko, a deaf mute high school girl dealing with her budding sexuality and her mother's suicide, has been described as "extraordinary and brave" and "compelling". The Brad Pitt-Cate Blanchett vehicle also stars the excellent Yakusho Koji as Chieko's father. Also at the award ceremony in New York were "Letters..." cast members including Ihara Tsuyoshi (43), kabuki actor Nakamura Shido (34), and Ninomiya Kazunari (23). Johnny's Jimusho idol Ninomiya's performance was singled out by many in the U.S., and he is considered a dark horse candidate for an Oscar. The movie's companion piece, "Flags of Our Fathers", was also chosen among the best 10 movies of the year.
• Popular actress Zaizen Naomi (40) gave birth to her first child, a baby boy, at a Tokyo hospital yesterday. She and Fuji TV producer Honma Ouhiko (43) have been married since 2003.
Interesting story? Then add it to your favorite social site:











| | |
| --- | --- |
| Fessing Up | December 07, 2006 |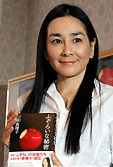 Famously eccentric actress Ishihara Mariko (42) held a press conference yesterday to launch her new book. "Fuzoroina Himitsu" not only includes revelations of her relationships with 13 stars, both comedians and top actors, but also gives their full names. The names include top comedian Akashiya Sanma, rock singer Kikkawa Koji, Johnny's Jimusho idol stars Tahara Toshihiko and Kondo Masahiko, and actor Nakai Kiichi. When asked by reporters how she thought these people would feel about their names being revealed, she snapped "Ask them yourself!" The book also describes the domestic violence she suffered at the hands of a famous singer. She says she contacted his agency about the book but got no reply. Ishihara is celebrating the 25th anniversary of her acting debut and is making a full fledged comeback. She will appear in the movie "Ashita no Watashi no Tsukurikata", directed by Ichikawa Jun (58) and due for release next spring. Among the many stories about Ishihara's eccentricity is one about her finishing filming in Kyoto of a period drama and boarding a shinkansen for Tokyo still dressed in the elaborate kimono of a princess. She spent the night with a lover in the capital, then returned to the set in Kyoto the next morning, wearing the same costume. She spent 10 years in the U.S., having decided to mostly give up Japanese showbiz in 1995.
• A couple of other celebrities came clean yesterday about their love lives. Sato Eriko (24) and Kato Haruhiko (31) are not going out with each other, but they are co-starring in the upcoming horror movie "Kuchisake Onna". At a PR event for the movie, Sato acknowledged her relationship with kabuki actor Ichikawa Ebizo (29) for the first time to the media, saying she plans to be open about it from now on. Up to now, she has only referred to Ichikawa as "one of my friends". Kato said his relationship with Chukyo TV announcer Honda Sayuri (30) was "going just fine", the first time he has spoken about it to reporters. "Kuchisake...", directed by Shiraishi Koji, is scheduled to open in theaters next spring.
Interesting story? Then add it to your favorite social site:











| | |
| --- | --- |
| Aoi's Live Debut | December 06, 2006 |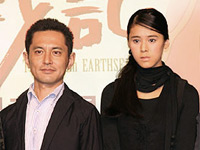 Young singer Teshima Aoi (19) made her live debut at the Ghibli Museum yesterday. The teen, who was chosen to sing the title song and voice the heroine's role for Studio Ghibli's summer hit "Gedo Senki" (Tales from Earthsea), was accompanied on piano by Taniyama Hiroko, who wrote the song, "Teru no Uta". The single sold about 300,000 copies. Teshima was clearly nervous as she performed 11 songs before a small audience of 120 at the museum in western Tokyo. When the movie's director, Miyazaki Goro (39), shared the stage with her, Taniyama joked that it was like an omiai, or arranged wedding meeting. The son of anime legend Miyazaki Hayao (65), Goro took over the reins from his father for the first time to bring this project to the big screen. Inevitably compared to his father's work, the movie got mixed reviews and the box office failed to reach the initial target of ¥10 billion. The movie has been shown in East Asia and is set for release in some 50 countries worldwide. Under contract terms, it will not appear on U.S. TV until 2009.
• Mother and son on stage together for the first time. Actress Matsuda Miyuki (45) and actor Matsuda Ryuhei (23) appeared together at a PR event for "Sekai wa Tokidoki Utsukushii" (Life Can Be So Wonderful), a 'cinema poem' in five parts directed by Minorikawa Osamu. The widow and son of screen legend Matsuda Yusaku don't actually share any screen time in the collection of short stories. The film, due for release next spring, got less than enthusiastic reviews at this year's Tokyo International Film Festival.
Interesting story? Then add it to your favorite social site:











| | |
| --- | --- |
| It's (Almost) Formal | December 05, 2006 |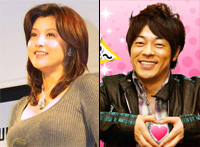 (Editor: After a long weekend of rocking with U2, normal scheduling has now been resumed!)
Actress Fujiwara Norika (35) and comedian Jinnai Tomonori (32) are to be formally engaged on December 10 and will get married before the end of the year. The engagement is timed to coincide with the end of shooting for Fujiwara's current TV Asahi drama series "Damenzu Walker", while the ceremony is likely to be held at the Ikuta Jinja shrine in their mutual hometown of Kobe. If the ceremony is indeed held there, it will no doubt lead to a rush in bookings from other couples, especially those hoping to get in on the same day as showbiz's latest "big couple".
• World-renowned composer and musician Sakamoto Ryuichi (54) and singer/songwriter Yano Akiko (51) recently divorced, according to Yano's management agency. The couple had been married since 1982 but had been living separately for more than ten years. Their daughter is musician Sakamoto Miu (26). Sakamoto won an Academy Award for his soundtrack to the 1987 movie "The Last Emperor".
Interesting story? Then add it to your favorite social site:











| | |
| --- | --- |
| Bono Rocks the House | December 01, 2006 |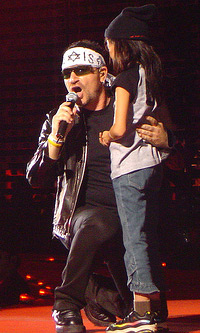 U2 rocked the house for the second time at Saitama Super Arena last night. And this time, yours truly was there to enjoy the show. It was an amazing night, especially with the stadium setup in a much smaller, indoor venue. The huge elipse stage reached out so far into the arena that every one of the 20,000 in the audience felt close to the performers. The band mixed up the setlist again, including some personal favorites like Until the End of the World, One Tree Hill and finishing off the second encore with All I Want is You. Fans who don't have tickets for Monday's final show do still have a chance to see them perform tonight. They will be appearing on tonight's edition of Music Station, playing two songs live on the rooftop of the TV Asahi studios in downtown Roppongi from 8pm. (photo courtesy of fellow Zootopian Chas)
• This year's Best Dresser Awards went to Hollywood actor Watanabe Ken, actress Kuroki Hitomi, Olympic figure skating champion Arakawa Shizuka, Chiba Lotte Marines manager Bobby Valentine, writer Lily Frankie, and Lawson CEO Niinami Takeshi.
• The ten nominees for the Gold Award at the 48th Japan Record Awards are sexy songstress Koda Kumi, trio Kobukuro, BoA, w-inds, Otsuka Ai, Sukima Switch, Nakanomori Band, Hikawa Kiyoshi, Mizumori Kaori, and mihimaru GT. Competing for the Newcomer Award are teen singer Ayaka, duo WaT, SunSet Swish and Yamamoto Aki.
Interesting story? Then add it to your favorite social site: